Here's another amazing one that I bet you are going to love. You might have wondered. How do I repost on Instagram? It is actually really simple. It takes just a few easy steps to repost on Instagram, I am going to take my time to show you how to achieve this as you read along.
As you would already know, Instagram is used by millions of people worldwide, each person having a different story or moment to share in picture or video format.
Have you ever been in that situation where you see a lovely picture or video that you like and want to share it so that your followers can see it but don't know how to? That is where the repost feature comes in.
Instagram has no built-in feature that lets you share other peoples post with your followers. There's is no big white button labeled "repost".
However, you have the option to download an external application and use the external applications feature to repost any video or picture of your choice.
Now, sharing of pictures and videos to your followers or friends can be done by sending the post as an Instagram message to a particular user on your list. You could also tag your friends or followers to a post and they'll be able to watch or see it.
But then, Imagine having 100k followers on Instagram and you want them to see a funny post that you just saw. You definitely can't tag all 100k of your followers to the Instagram post. Your best bet in this situation will be to repost.
So, after all being said, I will cut to the chase and show you how to repost on Instagram with so much ease. Be rest assured, you won't have any difficulties reposting on Instagram after carefully following the guide below.
How to Repost On Instagram Android
Now for Android devices, we are going to use an Application from the play store called Repost.
Repost is a cool App used in reposting photos and videos on Instagram.
Here's how to use this App to repost on Instagram.
1. Install Repost App on your device from Google Play Store. Download Repost Here
2. Open Instagram on your device.
3. Scroll all the way to the photo or video that you want to repost.
4. Tap on the three dotted icon located at the top right corner of the video or picture you want to repost.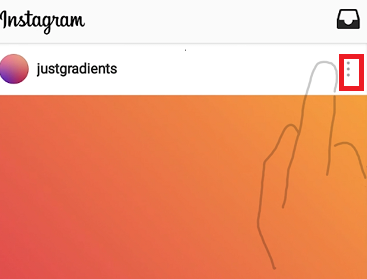 5. Tap on Copy share URL.

When that is done, the repost App that you previously installed on your Android device will automatically identify your recently copied post. And make it available for reposting.
6. Open the repost App, and Click on the option "repost".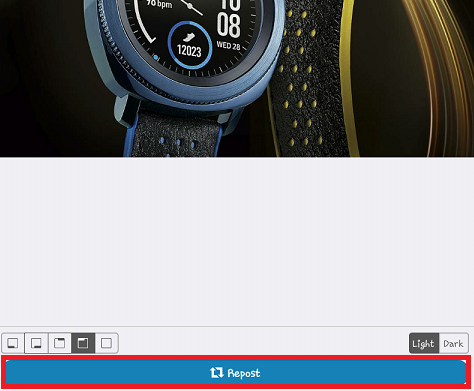 And there you have it.
How to Repost on Instagram iPhone
The steps on iPhone are basically the same with that of Android devices. Why? Well, it's because if you own an iPhone, you would still need to download the repost App from Itunes store.
The developers of the repost App made the App available for Android users as well as iPhone.
So, I thought it'd be a waste going through all the steps again. Like I said earlier, It is the same process as that of Android devices.
Open Instagram, Go to the post you want to repost, tap on the three dotted icons and tap on copy share URL, then open your already installed repost APP on your IOS device and click on Repost.
Other Methods to Repost on Instagram
I did some research and I found out that there are actually other Applications that can be used to repost on Instagram. There's InstaRepost and a bunch of other Apps on the IOS App store or Google Play store.
But Another cool method of reposting on Instagram that I use often is the screenshot method. This method can work on Android devices as well as iPhones.
The only setback about this method is that you can't repost videos.
For this method to work, you'll also need to follow very easy steps.
Here there are;
1. Take a screenshot of whichever picture or scene of a video you want to repost.
2. Open Instagram, select your recent screenshot.
3. Crop it.
4. Upload the photo to Instagram.
And that wraps up this article on how to repost on Instagram. You can try any method of your choice. Both methods are sure to work.