Snapchat is a popular social media site that lets you send pictures or short videos with captions or drawings on them (Snaps) to your friends. Snaps disappear from the app after they are viewed. A Snapchat Story is Snapchat's equivalent of a post or status like those on other social media sites. Multiple Snaps are strung together, and they can be viewed as many times as people want for 24 hours, at which time they disappear.
Even though Snaps disappear from the app, remember that people that view them can always take screenshots. Remember always to use social media wisely, and not to send incriminating Snaps. Do not count on your Snaps disappearing into the void. Here's how to create your own Snapchat Story.
1.Open Snapchat, and tap the button to take a picture, or press and hold the capture button to take a video.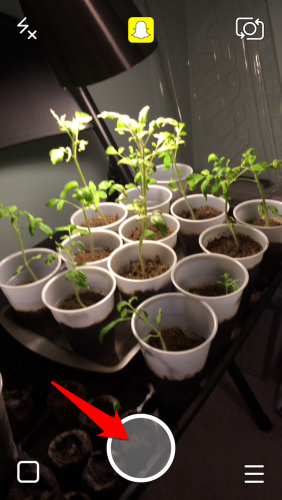 2.Click the T in the upper right corner to add text. When you are done, you can drag the text up or down on your image to position it where it is easiest to read. You can also tap the pencil icon next to the T to draw on your Snap.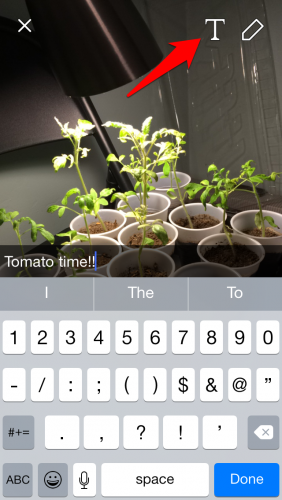 3.Click the timer to decide how long the picture will be displayed in your story, and then tap 
to add the Snap to your story. The first time you do this, you will be asked if you are sure you want to add the Snap to your story. Choose Add and don't show again.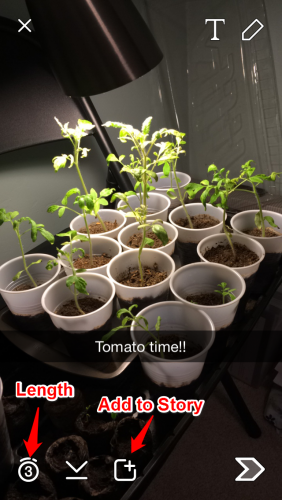 4.Your Snapchat Story is now listed in the Stories page of Snapchat, which can be accessed by swiping right from the capture screen. You can click the three vertical dots next to your story to view the Snaps in your story and see how much time is left before they expire.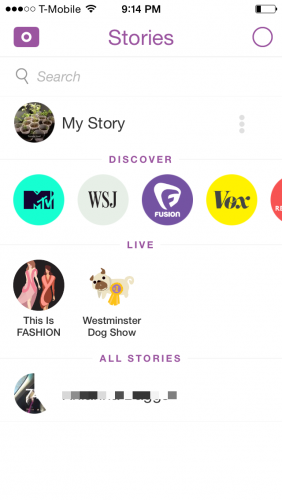 5.To change who can see your stories, tap on the ghost on the top of the camera screen,and then tap the gear to open up your settings. Scroll down until you see the Who can… section. Change your selection to one of the following: Everyone, My Friends, or a custom group of friends.