By default, Lion has the Status Bar in Finder disabled. If you are used to using the Status Bar to tell you how much room is left on your drive, how many items are in a folder, etc. then you can enable it.
1. Open Finder.
2. Go to the menu, click View and select Show Status Bar.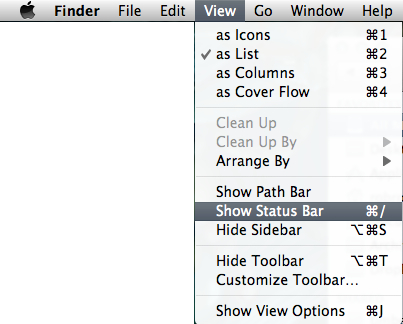 TIP: You can also toggle Finder's Status Bar by using the keyboard combination of Command + /.