The internet can be a dangerous place for your children. If you are wonder what your kids are doing on the net, you can use this tutorial to follow and filter their internet activities. By doing so, you can take appropriate action to keep your kids safe when a dangerous trend is spotted.
Keeping children from the seedy sections of the internet can be difficult. Macs and OS X have had excellent parental monitoring software for quite some time. This free Microsoft addition to Windows 7 provides excellent web filtering and monitoring
1. Download and install Windows Live Family Safety if you have not.
2. Click on the Windows Orb -> type Family Safety in the search box -> Launch  Windows Live Family Safety.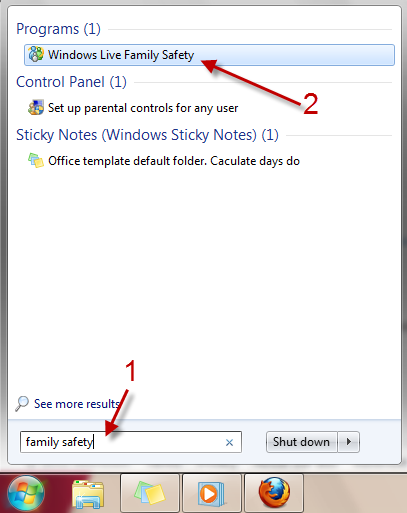 3. Sign in to your  Windows Live account. If you do not have an account, you need to create one.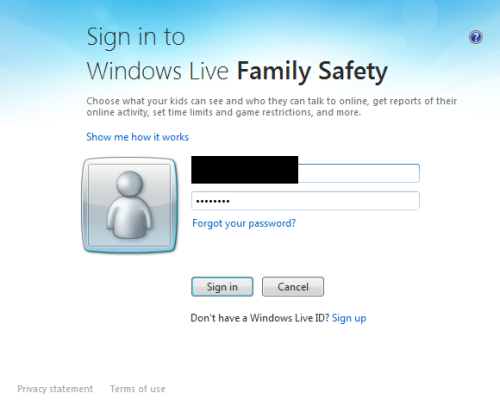 4. Choose the account that you want to monitor the activities by checking the box next to it, hit Next to continue.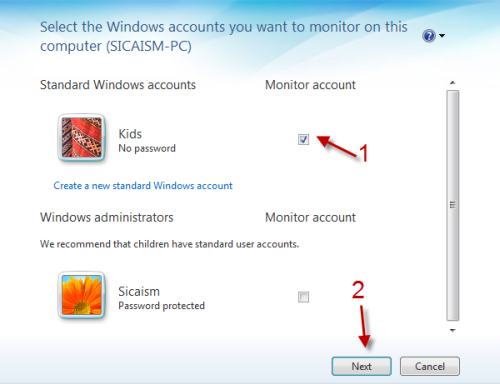 5. If your kid have a Windows Live account, you have to match his/her account with that Family Safety member. Hit Save to finish.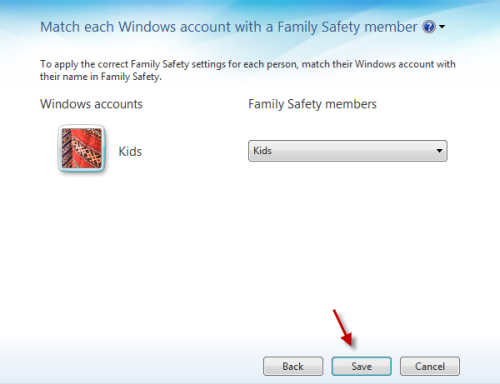 6. By default, web filtering and activity reporting will be turned on if the account is a standard one.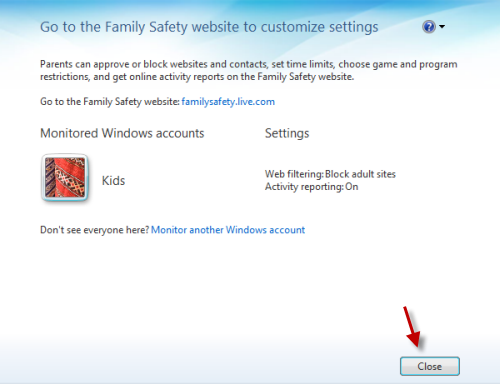 7. To change settings for this account or to view the report, you need to visit familysafety.live.com.

8. Here is the examples of how the report may look like: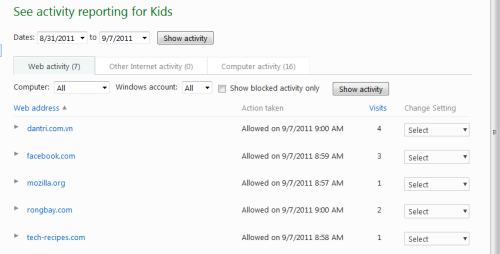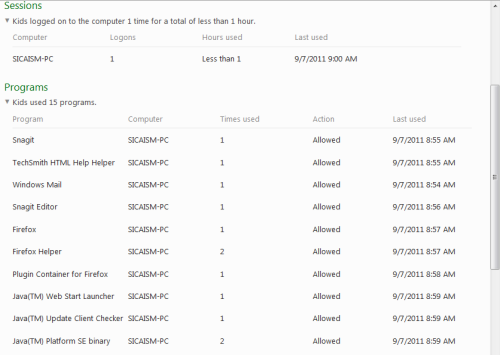 9. If you find any questionable activity, click on the appropriate Change Setting box, and choose Block for this person only or Block for everyone.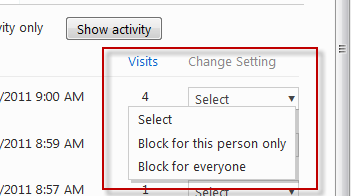 10. Windows Live Family Safety also offers options to control a child's account like: Time limits, Game restrictions, Program restrictions….