By default, iTunes only offers an option to add music files to the library. This limitation forces you to repeat the action over and over to add files from different folders, which could take forever to complete. Fortunately, there is a hidden option that allows you to add all your folders to the library at once. Here is how to find it in the program.
Starting from iTunes 11, the interface of the program has become very simple. The trade off is that some options are not included in the default menu. As you can tell from the screenshot below, there is no option to add folders to the library. The option we are looking for is actually located in a menu that is hidden under the music controls button.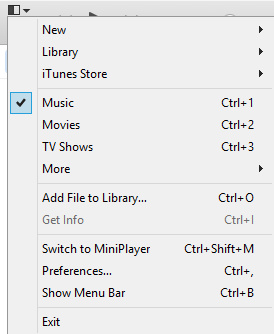 Before you start, combine all of the folders you have containing music files into one big folder. By doing so, we only have to select one folder, and all the files will be added.
Please note that this tutorial is written for Windows users only.
1. Launch iTunes, and then press CTRL + B to show the hidden menu bar or Alt to temporarily show it. When you press the button, you will see a new line of options appear under the music control buttons.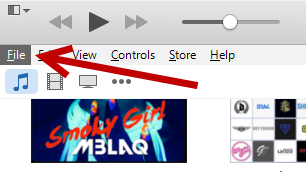 2. Go to File -> Add Folder to Library.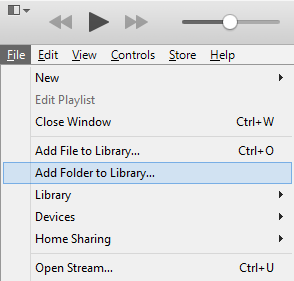 3. In the new Explorer window, navigate to the folder containing all your music files. Highlight the parent folder, and click Select Folder. The parent folder may contain sub-folders. After the folder is selected, iTunes will scan for all playable music files inside it. Then it adds all of them to the library. Depending on the number of files contained in the music folder, it could take several minutes to add all files to the library. In the meantime, you can still use iTunes to play existing files as you normally would.