It can be quite bothersome when you open a tweet to look for an important…only to find out that it is lost somewhere among a bunch of other replies that are totally useless. Twitter has resolved this issue for you with its latest 'hide replies' feature that rolled out to the public on 19th November 2019. This feature has made things truly easy. They no longer have to scroll irrelevant content in threads of tweets either, just to get at that small piece of information that actually matters to them. Learn how to hide replies to your tweets with the latest feature (Twitter 2019 update).
Hiding Replies to your Tweets
Just follow these easy steps to learn how to hide as well as unhide replies to your tweets in the latest feature update on Twitter.
1. Open the tweet from which you want to hide replies.
2. Tap on the downward arrow on the right of the tweet.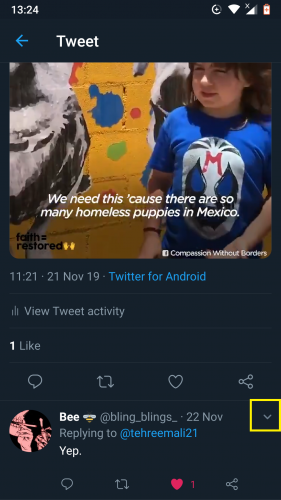 3. Tap on Hide Reply.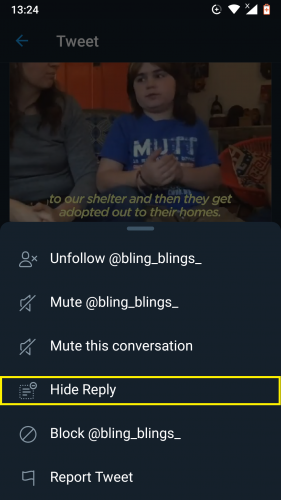 4. The reply to your tweet is now hidden.
5. To view hidden replies, tap on the icon highlighted below.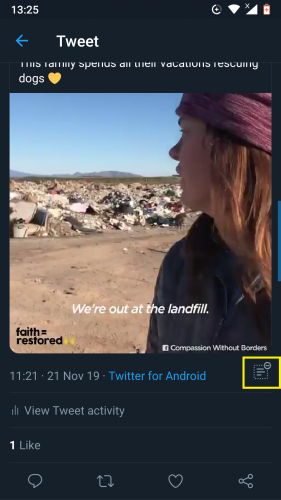 6. You will be redirected to the Hidden Replies section.

7. To unhide a reply to your tweet, tap on the downward arrow on the right side.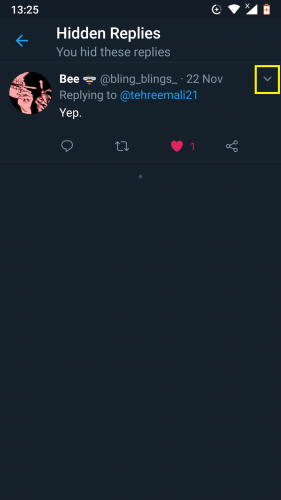 8. Tap on unhide reply.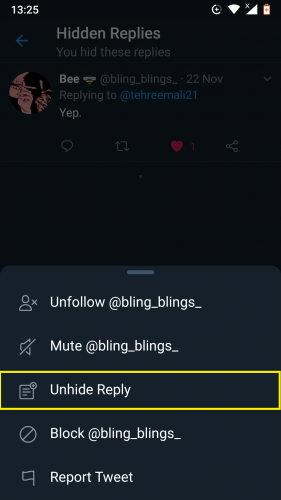 9. The reply is now visible – both to you and the public.
Now you can easily get to replies without having to sift and scroll through a whole lot of them.
Things to Remember
There are some things to keep in mind about replies and mentions before you take bold steps on the updated Twitter.
When you hide a reply to your tweet, the author of the reply will is not notified of your action. The hidden replies page is not going to show replies from a protected account. If a hidden reply is deleted by the author of the tweet, it will also no longer show up in the hidden replies page. If you are blocked or muted by the account who's reply you hid then you will be unable to view or unhide that reply.
When viewed from Home timeline only when another account replies to it (which can be done from the hidden reply page), a hidden reply will be replaced by a notice stating the Tweet is unavailable. However, if a hidden reply is not replied to by anyone else, it will is not going to be replaced by a notice in Home timeline. It should be noted that this feature is available via Twitter for iOS, Twitter for Android, and twitter.com and unavailable on Tweetdeck.
More on Twitter
If you found this tutorial helpful, you might find the following tutorials on Twitter features and settings useful, too.
How to Stop Video Autoplay On Twitter
Logging out of Twitter Account on all Devices at Once
Tweet With Location on Twitter
Change your @ on Twitter – Choose a Unique Twitter Handle
Twitter's New Features in 2019 that Will Make Your Life Easier