Facebook: How to Enable Profile Review and Tag Review
Facebook now gives you the ability to review tags that friends add to your content before they appear on Facebook and also review posts that you are tagged in before they appear on your profile.
1. Go to Facebook and login to your account.
2. Go to the upper-right corner and click Account.

3. Select Privacy Settings.
4. Scroll down to How Tags Work and click Edit Settings.

5. When the How Tags Work window appears, go to the Profile Review section and click Off.
6. When the Profile Review window appears, click the Turn On Profile Review button.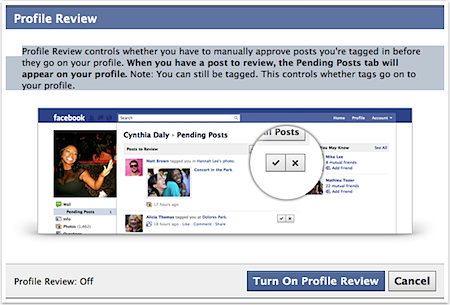 7. In the How Tags Work window, go to the Tag Review section and click Off.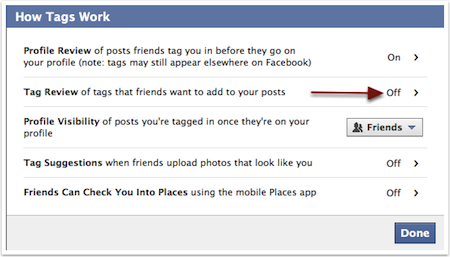 8. Click the Turn On Tag Review button.
9. Click the Done button.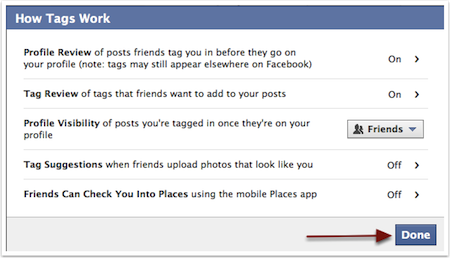 The Conversation
Follow the reactions below and share your own thoughts.