Dragon Age Origins and Dragon Age II for Mac: Display FPS
Posted April 6, 2011 by David Kirk in Games
Displaying your frames per second in Dragon Age helps to optimize your video settings. These directions describe how to display fps in Dragon Age Origins and Dragon Age II.
We have previously benchmarked and described the various graphics settings for Dragon Age II. In following these directions, many people have asked me how to enable the display of FPS.
First, open your finder to the appropriate config file. Your will replace username will your actual username.
Dragon Age II for Mac:
Users/username/Library/Application Support/Dragon Age II/config
Dragon Age Origins for Mac:
/Users/username/Preferences/Dragon Age Origins/Preferences/config
Open the config file in textedit by right-clicking on the file and select Open With -> TextEdit.app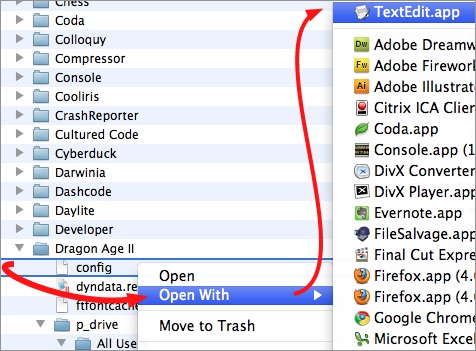 In Dragon Age II change all values of "ShowFPS" to "Y".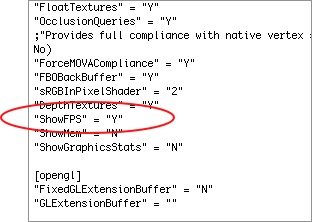 In Dragon Age Origins change all values of "ShowFPS" to "1"
Save the file and exit TextEdit.
Start your appropriate Dragon Age application. FPS will now be displayed in the upper left hand corner.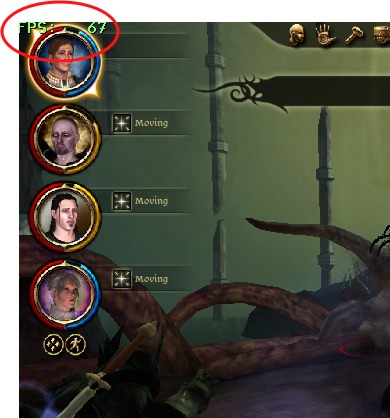 David Kirk is one of the original founders of tech-recipes and is currently serving as editor-in-chief. Not only has he been crafting tutorials for over ten years, but in his other life he also enjoys taking care of critically ill patients as an ICU physician.
View more articles by David Kirk
The Conversation
Follow the reactions below and share your own thoughts.