The 'SQL Server' Archives
Posted September 8, 2019 by Vishwanath Dalvi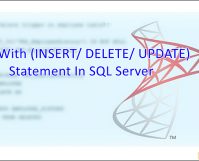 CTE shorthand for Common Table Expression used to simplify derived, nested and complex queries. In contrast, using CTE for writing & breaking complex logic, which is reusable and easily readable. CTE scope to single INSERT/ UPDATE/ DELETE statements, moreover, until the query lasts. Namely, CTE is similar to a view or derived table. CTE is […]
Posted August 24, 2019 by Vishwanath Dalvi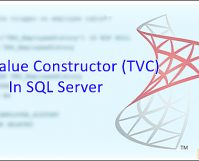 Table Value Constructor (TVC) allows to group multiple rows of data in a single DML statement. Before SQL Server 2008, inserting multiple rows to a table required multiple INSERT INTO VALUES clause. However, table value constructor (TVC) does this in one go. TVC works as a VALUES clause in INSERT/ SELECT as well as in […]
Posted August 18, 2019 by Vishwanath Dalvi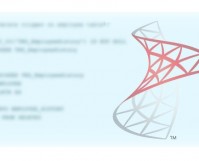 Many developers prefer a dark theme in their programming environment. It looks cool and softens to eyes. In my personal opinion, a dark theme helps me to focus and soothes my eyes from white brightness. Additionally, some studies suggest a dark environment saves more power. SQL Server developers, a delightful thing to know that we […]
Posted August 15, 2019 by Vishwanath Dalvi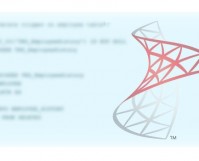 SQL Server includes IDENTITY property to generate auto-increment numbers. IDENTITY generates incrementing numbers when a record is inserted into a table. Often referred to as a surrogate key, and commonly used as a primary key to have unique incrementing values in a column. While inserting a record in a table, we do not have to […]
Posted June 23, 2019 by Vishwanath Dalvi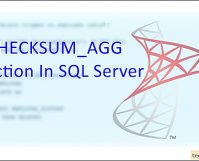 Checksum returns a value to verify the integrity of input. Generally indicating whether the input value has changed over time. So that this can help us to find if a value has been changed since the last operation. Moreover, SQL Server includes different CHECKSUM functions to verify the change in a single value or group […]
Posted June 14, 2019 by Vishwanath Dalvi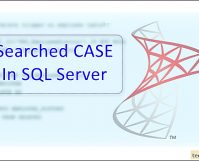 CASE statement, an expression to evaluate different conditions to return a scalar value, when a condition is met. If none of the condition evaluated to TRUE then expression from ELSE block will be returned. Although ELSE block is optional. Above all, the CASE statement have two formats Simple CASE & Searched CASE.
Posted June 2, 2019 by Vishwanath Dalvi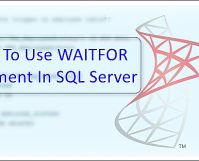 Sometimes, we need to pause the execution of a query to simulate different scenarios. Waiting for a desired amount of time or executing it at a specified clock time. Helpful to pause a query, batch or a stored procedure. WAITFOR statement can be used for delaying a query or execute a query at a specified […]
Posted May 28, 2019 by Vishwanath Dalvi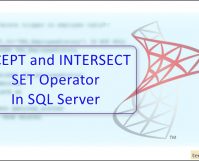 SQL Server supports ANSI SET operators. Including UNION, UNION ALL, EXCEPT and INTERSECT. Generally, SET operators used to combine multiple query result sets into a single result set. In an early post on tech-recipes, we have learned the use of UNION and UNION ALL operators.
Posted May 23, 2019 by Vishwanath Dalvi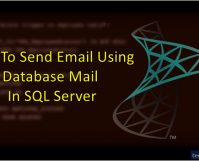 Sending email is a routine task needed in any application. Emails used for sending an alert, message, query result, attachment or any other notification to users. SQL Server uses the Database Mail component to configure and send emails. Using this back end component rather than a frontend application for sending email is hassle-free. Giving more […]
Posted May 21, 2019 by Vishwanath Dalvi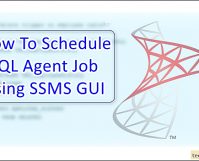 SQL Server agent job is a windows service based scheduler. Agent job is used to schedule and automate SQL scripts, administrative tasks, SSIS packages and various other tasks using SQL agent job tool. This component is integrated along with SSMS and available under Object explorer as SQL Server Agent.
Posted May 19, 2019 by Vishwanath Dalvi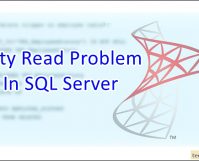 Transaction is an essential part of the database. No database design is complete without handing transaction behaviour correctly. Transaction defines that all the set of operations has to succeed or fail as a unit. Partial success or failure results in the unexpected output. Transaction is needed to maintain integrity in the database.
Posted May 16, 2019 by Vishwanath Dalvi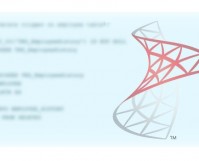 BCP (bulk copy program) – a command line utility that bulk copies data between SQL Server database tables and data files. Using BCP, we can export data from a database table, view or a query to data files, generally text delimited files. Moreover, using BCP to import data into SQL Server database table from data […]