Posted March 3, 2018 by Leomar Umpad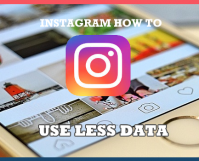 Instagram, undoubtedly, is one of the more popular social media apps. Since Instagram is leaning more on posting pictures and videos, the app may consume a considerable amount of data. This may not be an issue if you are connected to a Wi-Fi connection or you are on an unlimited data plan. However, for those […]
Posted March 1, 2018 by Leomar Umpad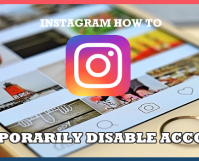 Keeping your Instagram account active needs a regular time allotted for it. If you are planning to permanently remove your account, take note that doing so will also delete your photos, videos and other data saved in your profile. In addition, you can't use the same username you've used. Most of all, you will lose […]
Posted February 27, 2018 by Leomar Umpad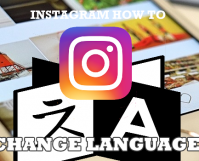 Upon installation to your phone, Instagram's language is set English by default. If you prefer to use a language other than English, then you can change Instagram's language through the Settings. This article will detail each step with a screenshot so you can easily change Instagram language.
Posted February 18, 2018 by Slavcho Andov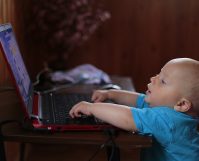 Earlier this week we spoke about how to create a child account. As we mentioned, creating user accounts on Windows has been available to users for a long time, but only in recent times have Microsoft began to make changes and to add features that improve your overall experience.
Posted February 16, 2018 by Slavcho Andov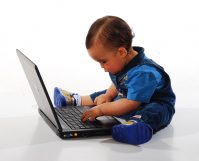 Since the earliest versions of modern Windows versions one feature that never changed is the ability to create multiple users. Even though we live in ages where everyone have a personal computer, there are still situations in which people need to add multiple accounts. For example, if you have a family and all of you […]
Posted February 14, 2018 by Slavcho Andov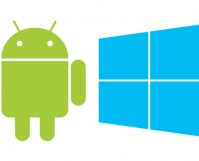 One of the many features that Windows 10 was an unifying operating system. This meant that users would be able to use the apps from Microsoft's app store on various devices: PC, phone, xbox etc. This also meant that you will be able to get notifications across linked devices and continue working on one device […]
Posted January 3, 2018 by Leomar Umpad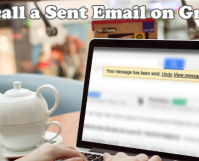 Sent an email using Gmail erroneously? Save your self the embarrassment by canceling the sent message. What most Gmail users do not know is that there is a way to recall a sent email on Gmail. This article will discuss how to undo a sent Gmail messages.
Posted October 30, 2017 by Beejay Adoghe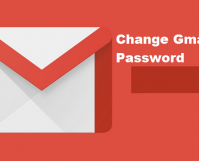 This is a post dedicated to teaching you how you can Change Gmail password with ease. Doesn't matter if you are using an Android, IOS or Windows device, the steps in this article are guaranteed to help you change Gmail password.
Posted October 17, 2017 by Leomar Umpad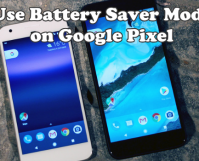 Add more uptime to your Google Pixel by activating the Battery Saver Mode on your device. This article will teach all the things that you need to know about the Battery Saver Mode on Google Pixel. Learn about the Battery Saver Mode; the ways of activating the feature on your device is; and the common […]
Posted October 16, 2017 by Leomar Umpad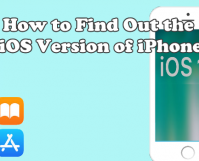 iPhones and iPads are running on Apple's proprietary operating system – the iOS. Previously called as the iPhone Operations System, the iOS powers most of Apple's mobile devices. Apple's iOS is one of the most popular and most powerful mobile operating systems currently. An updated operating system will ensure that you have the best support […]
Posted September 24, 2017 by Leomar Umpad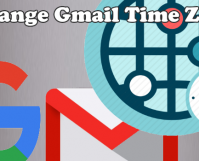 By default, Google uses the time zone of your current location. All Google services will be using the same time zone including Gmail. The time zone of your account can be changed to your preference. The changing of time zone can be handy if you want to organize events and meetings This article will discuss […]
Posted September 20, 2017 by Leomar Umpad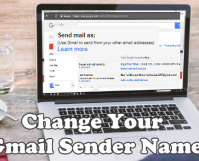 Communication has dramatically and drastically changed. Communication is better and faster through instant messaging and email. The suspense-filled days of waiting for the snail mail to arrive are long gone. Now, everything is instant and in real-time. You can choose any name that you want to reflect as the sender. This tutorial will discuss how […]