How To Use The Money Conversion App Merchantrade Money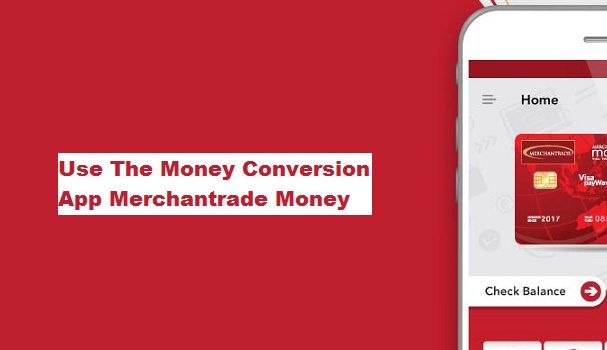 Recently Merchantrade developed an app called Merchantrade Money. They specialize in overseas transaction and digital payments and their newly launched e-wallet makes money transfer and conversion very easy and convenient.
Merchantrade Asia has been very beneficial for those who exchange foreign currency on a regular basis. With easy guides for developing mobile apps, various start-ups are being founded and they are actually making it big in the tech world. Merchantrade is another one of the success stories. And their latest creation has various cool features that could be useful for frequent as well as intermittent use.
How To Use The Money Conversion App Merchantrade Money
1.

Store multiple currencies
Most platforms out there do not give you the option to save more than one currency in your wallet. But with Merchantrade Money you can save as many as ten different currencies at a time. There were plans to increase this number to twenty currencies by the end of 2018 but that hasn't happened yet. Surely we can expect the update in the early months of 2019.
Availability of multiple currencies means that you can easily make transactions from anywhere. This feature mainly helps with direct transfer of funds. This takes out the hassle of converting the currency before sending.
2.

It can be used as a Visa card
Merchantrade Money can be used just like your usual Visa card. A Merchantrade visa card is generated which can be used to pay overseas. Given that you have to purchase a foreign currency to be stored in your wallet you will not need any additional transaction cost if you pay using Merchantrade Money.
The Merchantrade card can also be used at any Visa+ ATM worldwide. So if you face a situation where you have to pay by cash Merchantrade has got you covered. E-commerce is fast growing in South-east Asia and thus Merchantrade Money will prove to be a very useful application for the tech-savvy young generation.
3.

It can help you save money
Online shopping gives easy access to a variety of goods and people often end up buying things that they don't even need. Merchantrade Money can be the restraint that you need to prevent you from buying unnecessary stuff. When you spend a foreign currency you might lose track of how much you are actually spending as the currency might be costlier than your own. Merchantrade Money has a very effective tool which constantly notifies you of how much you are actually spending.
4.

It makes you a global citizen
It does not matter which country you are from if you have availed the services of this e-wallet then you can shop in international markets as if you were a local. Usually, when you buy foreign currency the credit card rates dictate how much fees you will have to pay for an overseas transaction.
With Merchantrade you won't have to pay those fluctuating fees as you have already stored the currency in your wallet. No additional transaction fees will be charged for shopping internationally on Amazon or any other e-commerce website.
The Conversation
Follow the reactions below and share your own thoughts.