How To Turn On Data Saver On Facebook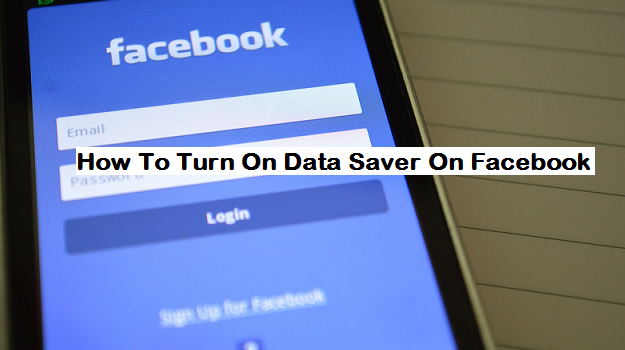 Facebook is, without a doubt, one of the most used social media applications in our world today. I mean, most of us can't go a day without liking a photo or video or viewing profiles and accepting friend requests. There's a lot that can be done on Facebook to spice up every moment. But then, the more you use Facebook, the more your data reduces. In this article, I will show you how you can turn on Data Saver on Facebook which will in turn help in reducing the amount of data that goes for just Facebook in a day.
So, in this article, I considered Android users. If you are using Facebook and probably think that Facebook doesn't take a lot of data, think again. I had a friend who once argued about Facebook consuming less data than other Apps, I had to show him proof to convince him that his Facebook App on his Android device was actually taking a lot of data. Wanna see the same proof? Here's what to do. Go to settings > Connections > Data usage > Mobile data usage, scroll down to see your list of Apps and the amount of data they consume.
Turning on data saver on Facebook really helps. Here's what happens when you turn on data saver on Facebook.
Reduce image size.
Stop videos from playing automatically.
That's basically what turning on data saver will do on Facebook. So, without further ado, lets cut to the part where I show you what you want to know in a few easy steps.
How To Turn on Data Saver On Facebook
1. Open the Facebook App on your Android device.
2. Tap on the utility or menu button located at the top right.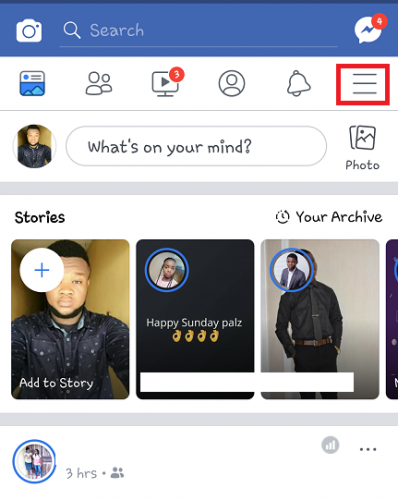 3. Scroll down and tap on Settings and privacy.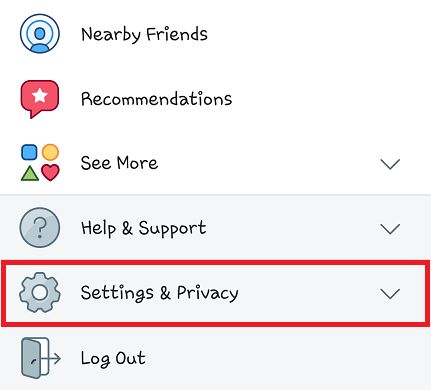 4. Tap on Data saver.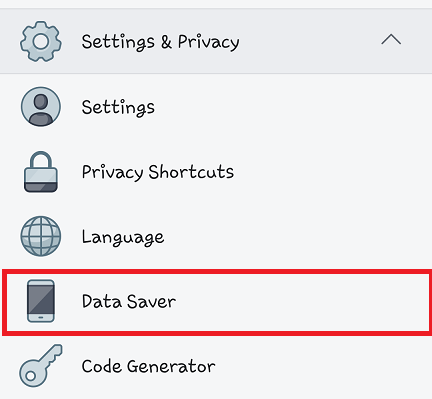 5. Toggle on the data saver button.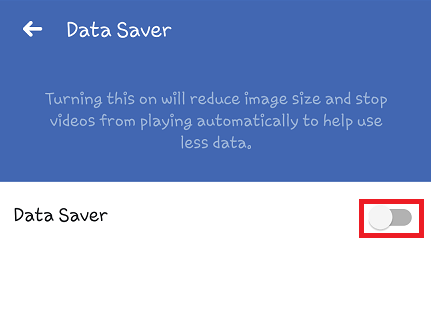 That's basically how you can turn on Data saver on Facebook. I am not sure if this can be done on PC but I will check soon and update this article if I find anything useful. But for now, you can enjoy your newly customized Facebook.
How to Turn Off Data Saver on Facebook
Same steps as the one above, with a little change at the end.
1. Open Facebook App on your device.
2. Click on the utility button, scroll down and tap on settings and privacy.
3. Tap on data saver.
4. Toggle off the data saver button and finally tap on turn off to complete the process.
We've come to the end of this article. If this article was helpful to you, you could do us some good by sharing with your friends or family. Simply click on the share button to spread the work across different platforms. If you encounter any issues you could use the comment section and I will be available to assist you.
Here are some related articles that you may find Interesting;
How to Set a Daily Reminder on Your Facebook Usage
How To Customize Facebook News feed
How To Make 360 Pics On Facebook
How To Create 3D Photos on Facebook -Three Dimensional Photo Mode
The Conversation
Follow the reactions below and share your own thoughts.