How to switch to the new Twitter layout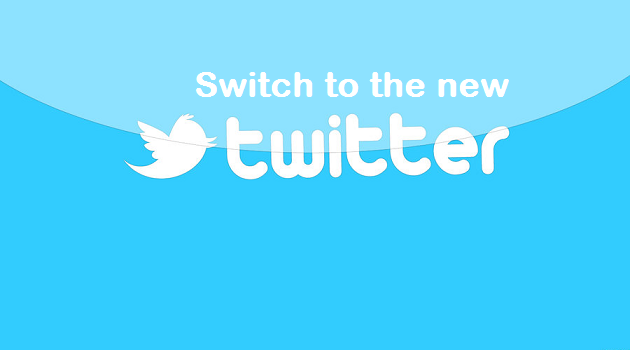 Twitter is an American online news and social networking service on which users post and interact with short messages known as "tweets". As we all know, social networking apps keep coming out with updates and modified features to maintain service quality and to keep the user base growing vastly as they strive to provide better services. Twitter announced a new layout that changes the way Twitter users can showcase their profiles online.  Twitter now makes personal profile pages a key part of a user's online presence.
What is a Twitter layout?
In simple term, a Twitter layout is the appearance and physical design of the Twitter User Interface, talking about the styling, icons and features, how and where they appear, and their uses.
So now what's new on the Twitter layout?
The official Twitter account tweeted a video of its new timeline design. In the new design, the "who to follow" and "trending now" modules have been moved from the left-hand side of the screen to the right, and some of the basic stylings of the timeline has been recycled and worked on.
Additionally, the top navigation bars are now being given a new set of icons. This bar almost looks like the bottom bar on the Twitter mobile app, only that there is an added search bar.
When you click on your profile photo (settings), you'll notice the drop-down menu has three new options: bookmarks, night mode, and data saver mode, these are the new key features in the new Twitter layout.
I would describe Bookmarks as a private gateway to favorite tweets. When you favorite a tweet, it adds the tweet to a public-facing list of your favorite tweets that you may want to refer back to later. cool right! And since the favorite button is shaped like a heart, the button indicates that you like or support the content, even though that's not always the case.
Furthermore, while using Bookmarks, you can privately save tweets and view them in a separate bookmarks menu. This is useful for saving news stories, videos, and memos you may want to check out later without telling your followers.
As we have all seen, these Twitter's layout changes are a huge step in the right direction. We believe that these changes will make Twitter more appealing to new users and will even attract more users than they have recorded over the years. Who wouldn't want to have a taste of something sweet?
let us proceed to the steps on how to switch to the new twitter layout;
How to switch to the new Twitter layout
1. Log into your Twitter account.
2. Click on your Twitter profile image at the right.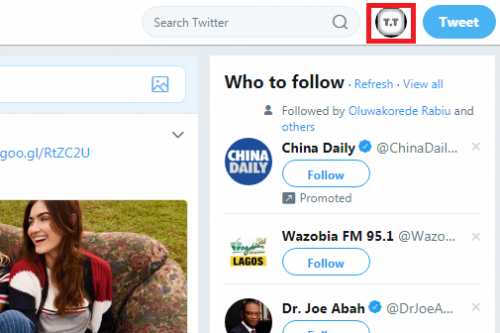 3. Click on 'Try the new Twitter'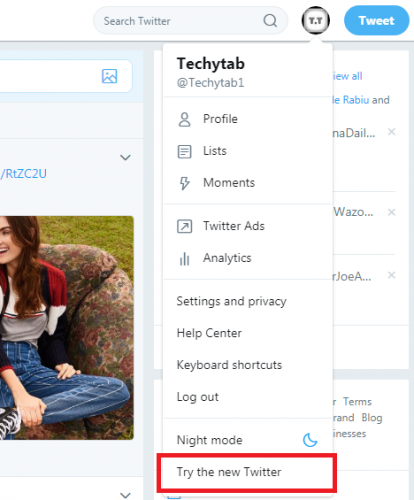 The new Twitter is very cool and it offers useful features. why not try out the new Twitter and enjoy everything we have talked about, ranging from the night mode to bookmarks and data saver.
Frequently Asked Questions and Answers
Q: How do go back to the old Twitter layout after switching to the new Twitter layout?
A: All you need to do is, just follow to above-listed steps and click on 'switch to legacy Twitter'.
The Conversation
Follow the reactions below and share your own thoughts.