Windows Phone 8: Access Tabs Faster in Internet Explorer
Posted March 8, 2013 by Lê Hoàng in Windows Phone
Although Internet Explorer on Windows Phone 8 is very powerful, its minimal design may cause navigating troubles for users, especially when multiple tabs are in use. By following these steps you can access all the open tabs and switch between them easier.
In IE on Windows Phone 8, switching to another tab can be complicated. To switch I have to open the menu, choose the tabs option, and then choose the tab I want from the grid view. Using the below method instead, I can display the tab shortcut on-screen and tap on it to go directly to the grid view.
1. Go to the app list, and choose Internet Explorer to launch it.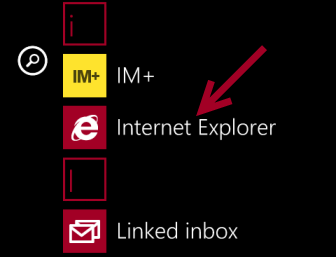 2. Once the browser is loaded, access its menu at the bottom by tapping on the small dots icon, and choose settings from the list.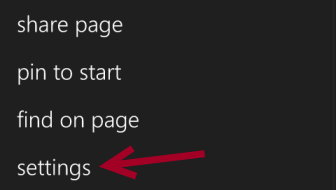 3. In the settings screen, look for the Use address bar button for option. Tap on it to expand the list, and choose tabs instead of favorites.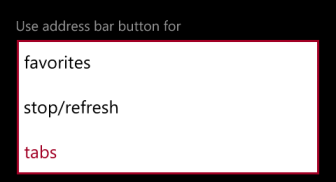 4. When the option is set, just go back to the main app's interface. The change will be saved automatically.
5. Notice the icon next to the address bar is already changed from the star icon (favorites) to the pages icon (tabs).
Please note that the favorite icon will be replaced with the tab icon. You can still access your favorites from the menu though.
Before:

After:

When not creating exciting new Android games, Lê Hoàng is here crafting tutorials, tweaks, and fixes for your enjoyment.
View more articles by Lê Hoàng
The Conversation
Follow the reactions below and share your own thoughts.