Firefox: Reset to Default Settings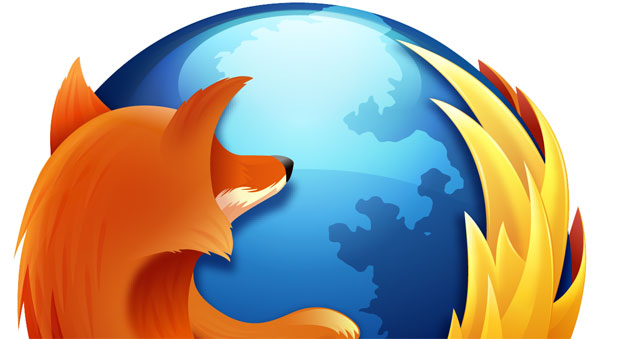 While tweaking the Firefox settings, many users may end up with unexpected behaviors and crashes. If those problems annoy you, you can follow the steps in this tutorial to reset the browser to its default settings. Read on to find out how.
In the past, when I faced strange behaviors or crashes, I often reinstall the browser to get rid of the problems. However, it is a huge pain to manually uninstall and install the browser again. Using the steps below, I can reset Firefox without removing it from my computer.
This feature is currently available in Aurora 13, and will be pushed to the stable version soon.
Method 1:
1. Launch Firefox.
2. Click on the Firefox button and go to Help -> Troubleshooting Information. The Troubleshooting tab opens.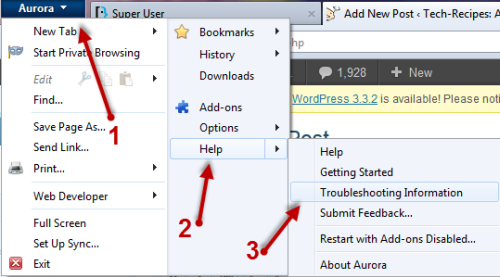 3. Click the Reset Firefox (Aurora) button at the top right of the window.
4. When the Reset Firefox (Aurora) window pops up, hit the Reset Firefox (Aurora) button. This process will preserve your cookies, history, saved form, save passwords and bookmarks. Everything else will be removed.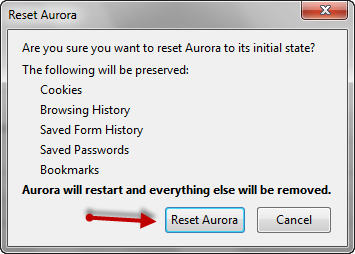 5. Wait for the browser to restart.
Method 2:
1. Launch Firefox.
2. Click the orange Firefox button at the top left of the window and go to Help -> Restart with Add-ons Disabled…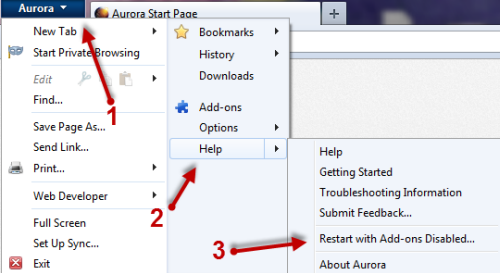 3. Wait for the browser to restart. You will then be greeted with a Safe Mode window, which contains options to reset settings to its default state. Available options are:
– Reset toolbars and controls.
– Reset all user preferences to Firefox (Aurora) defaults.
– Restore default search engines.
Choose the setting that you wish to restore and hit Make Changes and Restart.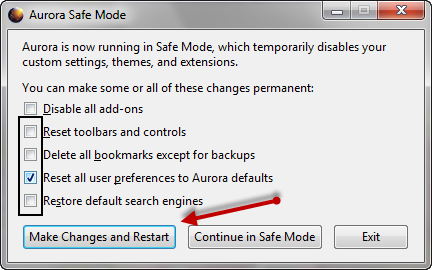 4. Wait for the browser to start.
When not creating exciting new Android games, Lê Hoàng is here crafting tutorials, tweaks, and fixes for your enjoyment.
View more articles by Lê Hoàng
The Conversation
Follow the reactions below and share your own thoughts.