Photoshop: Change Default Unit from Inches to Pixels
Posted July 14, 2011 by David Kirk in Graphics
Last Updated on
Like most people, I love photoshop. Pondering that fact, I now realize that it is probably the only Adobe product that I can tolerate. Since I mostly work on web graphics, the first thing I do with every new installation is to change the default unit from inches to pixels.
I am always amazed how many loyal photoshop users, who despite never creating print media, leave inches as the default unit. I just cannot think in inches.
Here's how to change the default unit in Photoshop. This has been tested on PS CS4, CS5, and CS6. However, the majority of photoshop versions can be altered using the same technique.
1. Open the Preferences dialog window
On the mac, this will be found under the main Photoshop menu. On Windows computers, it will be found under the Edit menu.
2. Select Units & Rulers
3. Change Rulers units to pixels (or whatever you wish)
4. Click OK button to save your preference.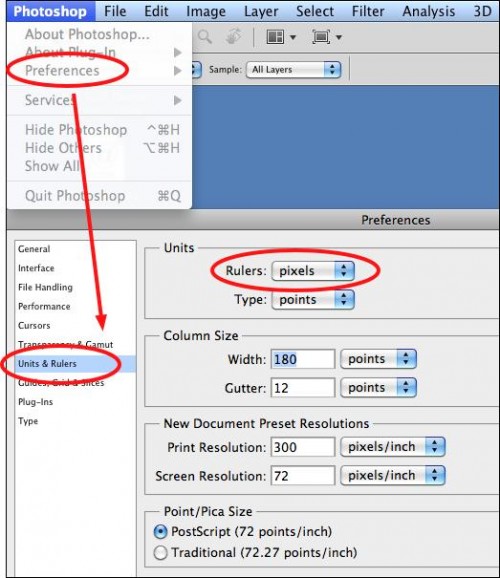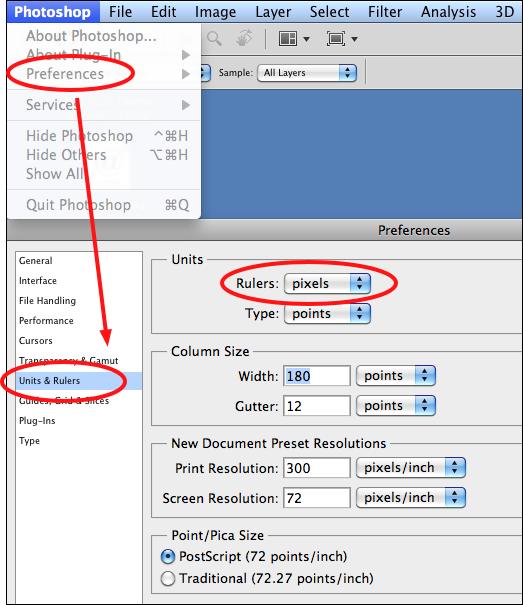 David Kirk is one of the original founders of tech-recipes and is currently serving as editor-in-chief. Not only has he been crafting tutorials for over ten years, but in his other life he also enjoys taking care of critically ill patients as an ICU physician.
View more articles by David Kirk
The Conversation
Follow the reactions below and share your own thoughts.