Posted June 23, 2017 by Leomar Umpad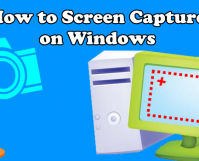 By default, Windows does not have any utility that can record your computer's screen. Windows 10 came close to the idea with Game DVR. However, the feature can only record app videos. Outside of an app, Game DVR will not function. Tech-Recipes has a detailed tutorial on recording app videos on Windows 10 using Game […]
Posted July 14, 2012 by David Kirk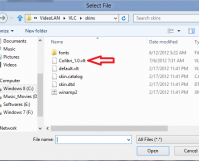 Customizing the amazing VLC media player can be accomplished through the use of skins. This tech-recipe describes to how to install and use them.
Posted October 6, 2011 by Chris Luongo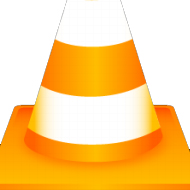 Not only is VLC Media Player a great free open-source tool, but you can convert a .flv file to .mp3 very easily! Learn how in this article and screen-cast.
Posted September 20, 2009 by Rob Rogers
Sometimes grabbing screenshots from video or DVD can be a major pain. The VLC Player makes it easy and delivers sharp looking images.
Posted April 26, 2009 by Rob Rogers
I love listening to internet radio, it allows me to explore all kinds of music for free. You can use the VLC Media Player to listen to Shoutcast Radio without installing any other software or add-ons.
Posted September 15, 2008 by Rob Rogers
If you use the VLC media player to watch your videos, you probably watch them in fullscreen mode. Instead of constantly having to change the display mode everytime you launch a new video to watch, change the default to fullscreen and start enjoying your movie immediately.
Posted August 8, 2010 by Lê Hoàng
Internet users watch video from many untrusted sources on internet. Often these videos are fake or mislabeled videos. By previewing these videos as they are being downloaded, the user can spot problems and abort the download of any problematic files. If the file cannot be previewed, it may not be a video at all and […]
Posted July 18, 2010 by Lê Hoàng
More modern versions of Windows such as Vista and Windows 7 have DreamScene which allows videos to be used as wallpaper for the desktop. XP users cannot use DreamScene but we can still show you how to use a video for your desktop wallpaper or background.