Posted January 6, 2013 by Lê Hoàng
Many users configure their browsers to remember passwords for frequently visited sites. This helps to avoid entering login information repeatedly. While this can be convenient, the passwords are often stored as plain text in the browser. This means anyone can see your passwords with just a few clicks. To better protect your accounts, you should […]
Posted December 29, 2012 by Jimmy Selix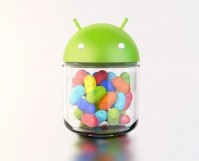 The Android operating system integrates really well with all of Google's services including Gmail, Drive and even Picasa. By default, Google will sync your Picasa Web Albums to your Android phone's Gallery app. Lets see how we can un-clutter the gallery app and stop the syncing of Picasa.
Posted November 13, 2012 by Lê Hoàng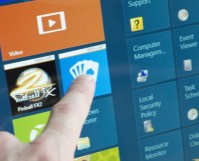 Besides Windows 8 apps, Windows also allows users to pin desktop programs to the Start screen for easier access. The problem is that the desktop program icons seem out of place with the overall design of the Windows 8 Start screen. This tutorial will show you how to change the icon of a shortcut in […]
Posted September 7, 2012 by David Kirk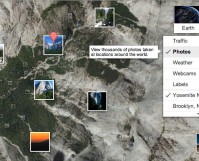 The landscape photographer is eternally looking for new locations to capture. When traveling through new areas, finding interesting areas and scenes can be challenging. Here is my favorite traditional and technical methods for finding new photography targets.
Posted September 13, 2011 by David Kirk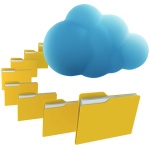 The nebulous phrase "the cloud" has entered our daily lives. Many companies such as Google, Microsoft, Apple, and Amazon are adding cloud services as quickly as possible. New and existing companies are rushing to create new cloud applications. Every recent commercial and software update highlights some new connection to the cloud. To understand the cloud, […]
Posted July 7, 2011 by Jimmy Selix

If you own an Android phone and run CyanogenMod 7 (CM7) custom roms on your device, this tech-recipe is for you.  By default, nearly all CM7 roms use the ADWLauncher for the application drawer and the homescreens.  I personally do not like this launcher and prefer the original Gingerbread launcher.  Here I will explain and […]
Posted May 16, 2011 by Jimmy Selix

This guide will explain how to restore a rooted/custom rom Nexus One back to its original Google image. This guide will work with most Android devices.
Posted March 3, 2011 by Siddharth Bose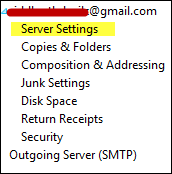 With many GMail accounts going down, it is impertinent to have a backup of your all important mail on your local hard drive. This tech-recipe demonstrates shows how to do this.
Posted January 4, 2011 by Jimmy Selix

This recipe will explain how to change your Android phone's system fonts in two different ways, manually using the Android SDK / adb and the other using a paid app, Rootexplorer. Warning, this can be risky and does require a rooted Android device or adb knowledge. This has been verified working on Froyo 2.2. (Galaxy Tab and Nexus One)
Posted September 11, 2010 by Jimmy Selix
This recipe is a much more advanced one.  We will outline how to take your recorded TV shows from Windows 7 Media Center (.wtv files), convert them to an iTunes compatible MP4, re-tag the IDTAGS for iTunes and then have iTunes import the shows automatically.  This recipe requires intermediate command line knowledge and 2 free […]
Posted October 30, 2008 by Jimmy Selix
This recipe is a must have for any iPod or iPhone user! You got DVDs and you got an iPod / iPhone, lets put the former on the latter and rip our movies to our iPods / iPhones! All we need are two free tools and 10 easy steps!
Posted February 25, 2008 by Jimmy Selix
Updated 3/4/08 w/Handbrake recommendation. This recipe will explain how to convert your personal purchased DVDs to MP4 format for playback on your Playstation3. By doing this, you can in turn have a digital movie jukebox on your PS3! This recipe requires two main ingredients, DVD Decrypter and Handbrake or PS3 Video 9 by Red Kawa.