Posted September 4, 2008 by David Kirk
If you need to delete a specific cookie but don't want to remove all of them, you can access the Cookies list and remove them one-by-one. This is helpful if you are having problems with a cookie driven site or are developing a page that utilizes cookies.
Posted September 6, 2007 by Jimmy Selix
This recipe will explain how to make a bootable USB Drive or Flash Memory card. Your motherboard/computer will need to support such options and also note that this may not work with ALL usb drives or memory cards. We will be using PE Builder, HP's USB Drive format tool, and Windows Server 2003 SP1 to […]
Posted February 28, 2018 by Sheraz Ali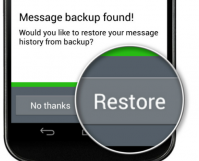 Whatsapp backup gives users the  option to backup their chat history and media files on google drive. This feature comes in handy when you have some important chats and files that you don't want to lose at any cost. They might be messages sent to a close friend, important documents, memorable images of a trip you recently went […]
Posted February 25, 2018 by Ajay Kumar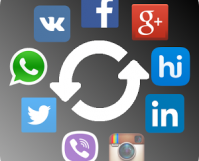 Technology is a crunch, isn't it!!! WhatsApp, Facebook and Instagram are three different Apps from the same house. I always keep checking each of them individually whenever I receive a notification and that is a tough job to switch to every app. It is quite hard to track all the applications on the mobile, sometimes […]
Posted November 28, 2017 by Beejay Adoghe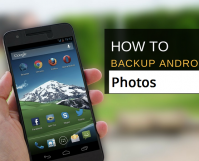 Hey there Android power user, it's another moment of learning something really fresh. Guess what, it's gonna be a tip of the season. In this article, you will learn how to backup photos on Android.
Posted October 11, 2017 by Leomar Umpad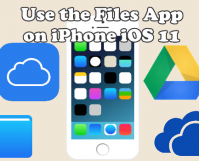 With the advent of iOS 11, Apple has introduced a useful file management app on iPhone. The Files app is the only file manager and storage application that you will ever need. You can use the Files app to browse, open, and organize your files. You can manage files on your device, on iCloud, and […]
Posted September 20, 2017 by Beejay Adoghe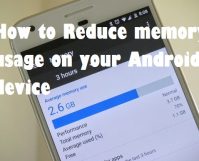 Isn't it wonderful to just play around with your Android device? Taking photos, downloading songs, videos and games as many times as possible can be so much fun until you receive that familiar notification that reads thus; "…sorry you have insufficient storage space on your device, please delete some files." A message like this can […]
Posted September 19, 2017 by Beejay Adoghe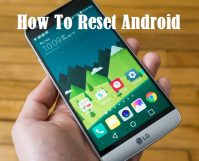 Hello there and welcome to yet another amazing article on your cookbook for tech tutorials. Today I will show you well-detailed steps that you can use to reset android devices. If followed correctly these steps should work on all Android devices.
Posted September 3, 2017 by Leomar Umpad
Gmail is a free mail service provided by Google to all its users. Like regular emails, Google allows users to add attachments to Gmail. Attachments can be document files, pictures, videos, compressed files, and other general file formats. Gmails lets users send up to 25 MB in total attachments size in each email. If your […]
Posted November 25, 2015 by Ashley Blood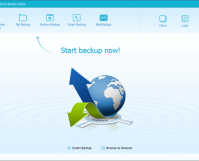 A significant portion of our lives are lived digitally these days. We have years worth of precious family photos, folders upon folders of documents, half-played games, movie and music libraries, and more. What happens if your computer crashes? If you are not prepared, you could lose it all. Thankfully, there are many computer backup options […]
Posted February 16, 2015 by Walker Rowe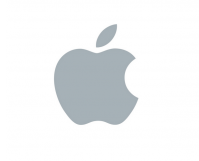 I already have Google Drive and Microsoft OneDrive set up on my computer, but I am reluctant to add Apple iCloud because I have lost documents with Microsoft OneDrive.  Will icloud work any better or be any safer? Despite some possible risks, I am going to add iCloud Drive to my Windows computer. In this […]
Posted March 8, 2018 by Slavcho Andov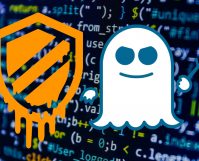 Last time we spoke about one of the biggest flaws in the past two decades. Those flaws lead to two exploits that are called Meltdown and Spectre.