Posted October 15, 2017 by Beejay Adoghe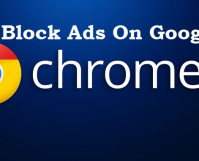 Blocking Ads just got easier on Google Chrome. In this article, I will tell you about two Google Chrome extensions that can be used to block advertisements. The extensions are lightweight and won't make your browser slow in any way.  
Posted October 12, 2017 by Beejay Adoghe
If you love anonymity like I do then this article is for you. Incognito mode on Google Chrome is a browser mode that doesn't save cache, autofill, and other things related to browsing histories. You literally stay anonymous. Here is how to use Incognito on Google Chrome.
Posted October 10, 2017 by Beejay Adoghe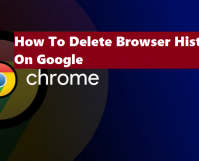 Google Chrome saves your browsing history, this browsing history can be saved for as long as possible and could sometimes be the cause of a laggy system. If your system has become laggy it may be time to delete history from Google Chrome, and if you want to hide your browsing history from prying eyes, […]
Posted October 7, 2017 by Beejay Adoghe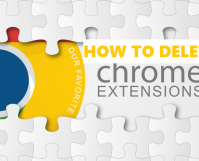 Is your Google Chrome browser becoming laggy? Well, that might be an indication that you need to do away with some extensions. This article is dedicated to showing you basic steps to delete extensions on Google Chrome. The steps to achieve this are actually very simple to follow.
Posted October 7, 2017 by Beejay Adoghe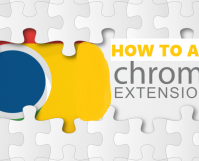 Hey there! This comprehensive tutorial is aimed at bringing the very best out of your Google Chrome browser. Doesn't that sound interesting? After reading this you are guaranteed to know how to add plugins to Google Chrome.
Posted September 1, 2017 by Leomar Umpad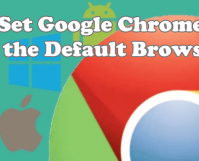 Chrome is a versatile, all around, and one of the most popular internet browsers to date. With its minimalist yet fast design and the numerous of plugins available free to download, Google Chrome is favored by many. Productivity buffs also love Chrome's feature to sync data between multiple devices using different operating systems. To make […]
Posted January 22, 2015 by Vishwanath Dalvi
Google Chrome is currently the reigning champ of the web browser war, but it is not optimally pre-configured. Follow the steps in this tutorial to use Chrome's expanded settings to power up the performance and increase the degree of security.
Posted October 29, 2014 by Vishwanath Dalvi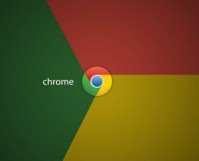 Google Chrome is quick, convenient, and secure. However, its data protection settings are in great need of improvement. Google Chrome offers a feature to save the username and password combinations for various websites, so when you try to log in, Chrome will fill in your username and password details automatically. This feature can be dangerous […]
Posted September 12, 2014 by Vishwanath Dalvi
Google has released Chrome 37 for Linux, Mac, and Windows. This new version of Chrome is updated with improved font rendering on web pages with DirectWrite support on Windows OS. With DirectWrite, we can expect improvements in performance and better-looking text, without requiring any changes from web programmers. However, some users have complained that after […]
Posted September 5, 2014 by Vishwanath Dalvi
Google recently released the 64-bit version of Google Chrome. This new version for Windows promises better speed, security and stability than Chrome's 32-bit version. Since most Windows users are running a 64-bit operating system, the 64-bit version of Google Chrome can take full advantage of this configuration to give better speed and performance metrics. When […]
Posted January 28, 2012 by David Kirk
We have all accidentally closed a tab in Google's Chrome browser. This can be a very frustrating situation. Chrome is quite forgiving and allows you to easily reopen the closed tab, even if you have closed other tabs after it. These instructions for windows and mac computers will show you the different ways for restoring […]
Posted September 20, 2011 by Rob Rogers
If the version of Google Chrome you are using has the latest New Tab page, then you can quickly and easily create web apps of any of the sites listed on the Most Visited tab. This is a great way of making sure that your favorite sites are a click away.