Posted January 16, 2018 by Beejay Adoghe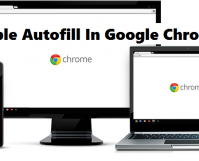 Hello loyal readers! I came across a question on the internet where people are asking about "how to enable autofill in google chrome". This article is going to explain how you can permit Autofill, which is a function on all browsers that fills out the whole types/input similar to those who ask for delivery or […]
Posted January 14, 2018 by Beejay Adoghe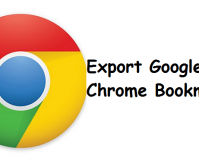 Hello everyone! This Tech-Recipe is based on how to export Google Chrome bookmarks as a file. After exporting you can add your Chrome bookmark to any browser by means of importing the bookmarks file. Currently, it's only viable to export your bookmarks from the computer version of the Chrome browser and not from the phone […]
Posted January 7, 2018 by Beejay Adoghe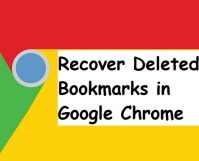 Bookmarks are important links that either enforce our do it later attitude. One thing is for sure, we all need our bookmarks to survive the internet hustle. So imagine what life would be like if you somehow lose or delete them. Whether it happened in a moment of indecision or with the slip of a […]
Posted December 12, 2017 by Beejay Adoghe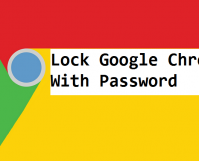 Today I am going to show you how to lock Google Chrome with password. Locking Google Chrome will stop any individual who doesn't have your Google account password from having the capacity to use your Google Chrome browser. Wanna know how this is done? Just click on the read more button.
Posted November 29, 2017 by Beejay Adoghe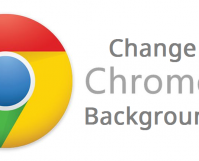 In this article, you are sure to learn how to change Google Chrome Background. Have you ever wondered if it is possible to tweak your Google Chrome Browser? Well, take it from me. YES! it is. This article will give you all the information you need to change Google Chrome background.
Posted November 25, 2017 by Beejay Adoghe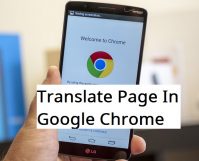 Here is one of those short but yet exciting articles aimed at giving you top-notch information. On this article, you will learn how to translate a page in Google Chrome. The process is not a difficult one. It is as simple as your ABC's way back in the day. Let's go.
Posted November 17, 2017 by Beejay Adoghe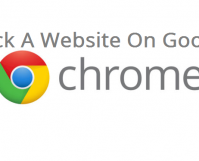 Websites are great, aren't they? Most times we find ourselves clicking on websites involuntarily when we are supposed to be working, engaged with something else, or when they rank too high for many of our search terms but then force us to sign up to them when we click through, and so many reasons more.
Posted October 15, 2017 by Beejay Adoghe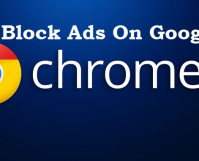 Blocking Ads just got easier on Google Chrome. In this article, I will tell you about two Google Chrome extensions that can be used to block advertisements. The extensions are lightweight and won't make your browser slow in any way.  
Posted October 12, 2017 by Beejay Adoghe
If you love anonymity like I do then this article is for you. Incognito mode on Google Chrome is a browser mode that doesn't save cache, autofill, and other things related to browsing histories. You literally stay anonymous. Here is how to use Incognito on Google Chrome.
Posted October 10, 2017 by Beejay Adoghe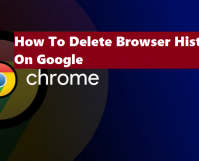 Google Chrome saves your browsing history, this browsing history can be saved for as long as possible and could sometimes be the cause of a laggy system. If your system has become laggy it may be time to delete history from Google Chrome, and if you want to hide your browsing history from prying eyes, […]
Posted October 7, 2017 by Beejay Adoghe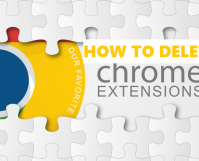 Is your Google Chrome browser becoming laggy? Well, that might be an indication that you need to do away with some extensions. This article is dedicated to showing you basic steps to delete extensions on Google Chrome. The steps to achieve this are actually very simple to follow.
Posted October 7, 2017 by Beejay Adoghe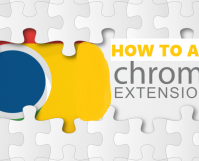 Hey there! This comprehensive tutorial is aimed at bringing the very best out of your Google Chrome browser. Doesn't that sound interesting? After reading this you are guaranteed to know how to add plugins to Google Chrome.