Posted February 17, 2013 by Alex Bahdanovich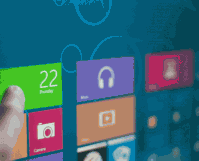 If you have encrypted files on your PC, they do not show up in search results. This means that if you forget the location of your encrypted file, you will not be able to find it or open it. This tech-recipe will show you the way to force Windows 8 to index your encrypted files.
Posted February 14, 2013 by David Kirk
Microsoft is deep into the spyware market. If you have Windows XP, Vista, or Windows 7, you can download antispyware software from Microsoft for free. If you have Windows 8, the security software is already included.
Posted February 14, 2013 by David Kirk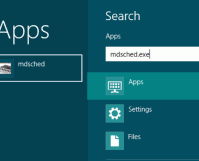 If you are experiencing random crashes, failing memory is often to blame. This Tech-Recipes tutorial explains how to test your system's memory for free.
Posted February 14, 2013 by Lê Hoàng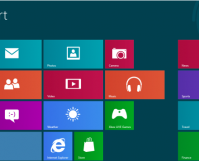 If you sync multiple accounts with the Calendar app in Windows 8, the app will automatically set the color for events from each account differently. While that is enough to help you identify events from different accounts, you should consider changing the colors to your favorites. Manually setting the colors will help you know which event […]
Posted February 14, 2013 by Alex Bahdanovich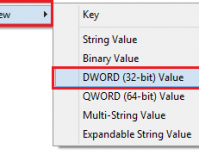 Seeing the "PC will restart in 15 minutes to complete the update" window can be a nuisance. The simple registry hack described in this tutorial will remove it.
Posted February 13, 2013 by Alex Bahdanovich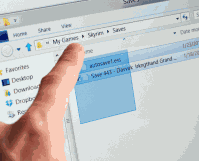 Single-click to open a folder has been a useful feature of Windows for quite some time now. This tutorial will show you how you can enable it within Windows 8.
Posted February 12, 2013 by Alex Bahdanovich
Disabling the Control Panel on a computer is especially useful on shared or public-facing computers.
Posted February 10, 2013 by Alex Bahdanovich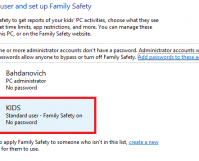 The Family Safety feature within Windows 8 helps you control the Internet content that can be viewed from your computer's browser.
Posted February 8, 2013 by Lê Hoàng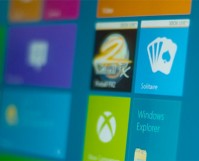 The People app in Windows 8 is a hub for managing contacts and getting updates from multiple accounts and social sites. When adding multiple accounts to the app, many people may see multiple contacts belonging to one person in the list. To better manage the contacts and group all your updates into one place, you […]
Posted February 6, 2013 by Alex Bahdanovich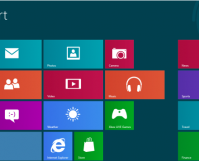 With higher resolution displays, many users are looking for ways to make graphical elements appear larger on the screen.