Posted September 7, 2015 by Ashley Blood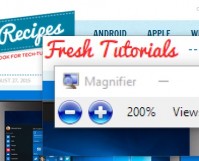 Do you find yourself constantly squinting at your computer screen or craning your neck to get a better look? This will put a considerable amount of strain on your neck and back that could cause permanent damage over time and give you more than your fair share of headaches in the short term. You have the […]
Posted August 26, 2015 by Lê Hoàng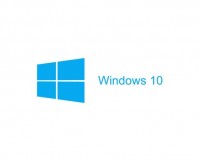 If you often visit one particular section inside the Settings app in Windows 10, you may want to create a shortcut for it and pin it to the Start menu for easier access. You can pin a whole section from Settings and even sub-sections to the Start menu like any other app. Here is how […]
Posted March 12, 2015 by Leomar Umpad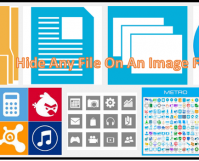 Hiding files on your computer is a clever idea, and you can easily find ways to do it. After all, you do not want prying eyes snooping around in your confidential files. However, finding hidden files on a computer is common knowledge. In fact, you can read a Tech-Recipes tutorial on how to show or […]
Posted January 20, 2015 by Vishwanath Dalvi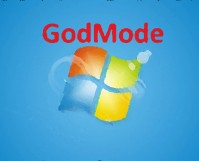 The Windows operating system is full of hidden features and tricks. Using these hidden features can save you a lot of time and increase your productivity. One of the most useful features which is not widely known in Windows 7 and Windows 8 is God Mode.
Posted January 16, 2015 by Vishwanath Dalvi
You have two types of graphics memory in your computer systems: internal graphics memory and external graphics memory. The internal graphics memory is part of the system's motherboard. The external graphics memory belongs to the hardware of a dedicated graphics card which is installed separately on the motherboard. Graphics memory is needed to run high […]
Posted November 22, 2014 by Walker Rowe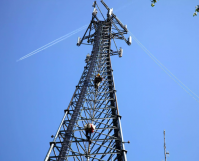 Cell phone companies typically do not offer unlimited data plans anymore.  Unlimited plans were offered in some markets when only 3G was available, but with 4G, users can use up large amounts of GB in a short time.  This usage creates a strain on the cellular network as its capacity is not unlimited. Also, in […]
Posted October 27, 2014 by Vishwanath Dalvi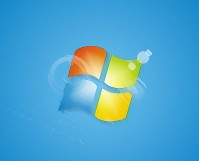 The default setting of Windows is not to show file extensions. Getting the operating system to show file names with extensions all the time is actually beneficial. It helps us easily identify the types of files we have, and we can quickly rename an extension, if needed.
Posted October 19, 2014 by Lê Hoàng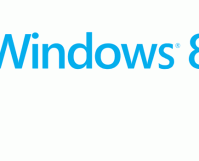 If your C drive is getting full, follow the steps in this tutorial to erase unnecessary files, and free up drive space.
Posted July 22, 2014 by Vishwanath Dalvi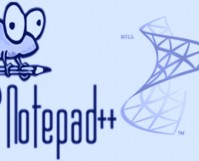 Notepad++ is the editor that programmers prefer most because it is fast and lightweight. It is also bundled with tons of features and smart plugins. Notepad++ can be downloaded for free and is available on Windows as well as other operating systems. There are various tips and tricks that you can use to increase your […]
Posted April 26, 2014 by Lê Hoàng
If you let your children use a Windows Phone 8 or Windows 8 device, make sure to set up the parental control to filter out inappropriate apps so that your kids can download games and apps safely from the app store. Continue reading to find out how.