The 'Microsoft Office' Archives
Posted February 27, 2013 by Alex Bahdanovich
A simple mouse-hover can be used as an effective way to launch an external application from within a PowerPoint presentation.
Posted February 18, 2013 by Alex Bahdanovich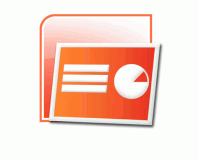 The use of mouse over hyperlinks is an effective method for those PowerPoint users who want to link multiple slide shows to a single PowerPoint presentation. This can be useful for times when you may have optional information to display. If a member of the audience asks you a specific question, simply hover over the trigger […]
Posted February 10, 2013 by Alex Bahdanovich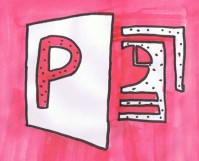 Adding three dimensional text to your PowerPoint presentation is a great way to attract and hold your audience's attention.
Posted February 4, 2013 by Alex Bahdanovich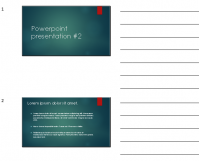 Handout are a great visual aid for your audience. Creating handouts of your presentation can really help your audience stay on track and follow along. By converting your PowerPoint presentation to a Microsoft Word document, you can easily edit, print, and distribute your information.
Posted February 3, 2013 by Alex Bahdanovich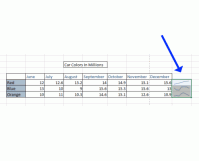 Inserting sparklines next to your data set provides a simple way of viewing a trend for a set of data points. Sparklines are tiny, free-flowing graphs with no axis or labels.
Posted January 25, 2013 by Alex Bahdanovich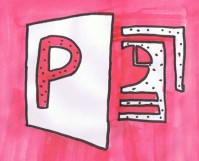 When presenting a PowerPoint project, having a pointing device to emphasize certain aspects is helpful. Keep reading to find out how you can use your mouse for this purpose.
Posted January 24, 2013 by Alex Bahdanovich
Two methods exist for determining how much time has been spent editing your file in Excel, Word, or PointPoint.
Posted January 23, 2013 by Alex Bahdanovich
For many of us authors, typography is an intensely personal and important aspect of our art. Increasing the line spacing within Word is one of the most frequent adjustments.
Posted January 22, 2013 by Alex Bahdanovich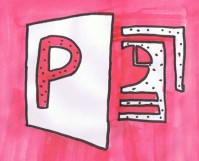 Once a PowerPoint presentation has been perfected, you will want to convert it for sharing and distribution. Frequently this is done by exporting to video. This process creates a .wmv file which can be published online, shared through email, or played continuously.
Posted January 19, 2013 by Alex Bahdanovich
Some documents will contain confidential information that is for your eyes only. You probably want to keep it that way. Encrypting your document with a password is an easy way to do that. Discussed are directions for all modern versions of Word including Word 2013.
Posted January 17, 2013 by Alex Bahdanovich
Adding a watermark to your final document can help to make it secure. Word Office comes preloaded with many default watermarks from which to choose. However, you can also create a custom one that either uses text or an image. This is useful if you want to insert a company logo or other personal image as your […]
Posted January 16, 2013 by Alex Bahdanovich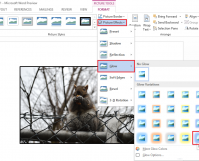 The reason many documents and presentations are not interesting is because of the use of boring images. Even if your images are extremely mundane, you can still attract attention to them by carefully adding effects.