The 'Microsoft Powerpoint' Archives
Posted April 29, 2013 by Lê Hoàng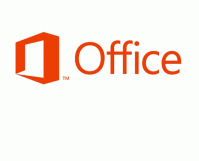 If you are working on a document that requires basic screen-captures, you can use a built-in feature included in both Word and PowerPoint to do the work instead of using third-party software.
Posted February 27, 2013 by Alex Bahdanovich
A simple mouse-hover can be used as an effective way to launch an external application from within a PowerPoint presentation.
Posted February 18, 2013 by Alex Bahdanovich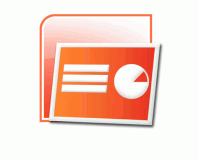 The use of mouse over hyperlinks is an effective method for those PowerPoint users who want to link multiple slide shows to a single PowerPoint presentation. This can be useful for times when you may have optional information to display. If a member of the audience asks you a specific question, simply hover over the trigger [...]
Posted February 10, 2013 by Alex Bahdanovich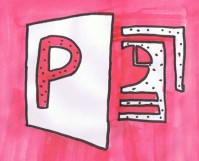 Adding three dimensional text to your PowerPoint presentation is a great way to attract and hold your audience's attention.
Posted February 4, 2013 by Alex Bahdanovich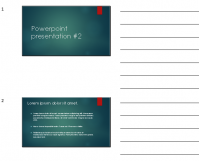 Handout are a great visual aid for your audience. Creating handouts of your presentation can really help your audience stay on track and follow along. By converting your PowerPoint presentation to a Microsoft Word document, you can easily edit, print, and distribute your information.
Posted January 25, 2013 by Alex Bahdanovich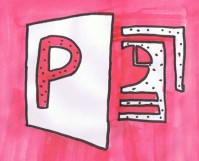 When presenting a PowerPoint project, having a pointing device to emphasize certain aspects is helpful. Keep reading to find out how you can use your mouse for this purpose.
Posted January 24, 2013 by Alex Bahdanovich
Two methods exist for determining how much time has been spent editing your file in Excel, Word, or PointPoint.
Posted January 22, 2013 by Alex Bahdanovich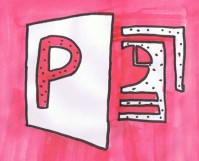 Once a PowerPoint presentation has been perfected, you will want to convert it for sharing and distribution. Frequently this is done by exporting to video. This process creates a .wmv file which can be published online, shared through email, or played continuously.
Posted January 16, 2013 by Alex Bahdanovich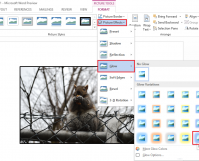 The reason many documents and presentations are not interesting is because of the use of boring images. Even if your images are extremely mundane, you can still attract attention to them by carefully adding effects.
Posted January 15, 2013 by Alex Bahdanovich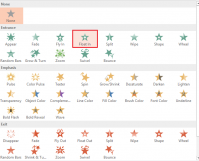 The only thing worse than having to sit through a PowerPoint presentation is having to sit through a boring PowerPoint presentation. If not abused and overused, animations will assist in keeping your audience engaged.