The 'Microsoft Office' Archives
Posted November 21, 2015 by Lê Hoàng
By default in PowerPoint 2016, whenever you open or save a new presentation, you will have to go through several steps in the Backstage view before you can actually see the file picker window. In the previous installments of PowerPoint, this action was more straightforward. When you clicked Save, the program detected if the presentation […]
Posted November 19, 2015 by Lê Hoàng
One of the most notable new features in PowerPoint 2016 is the ability to create and add screen recordings directly to your slides. If your presentations often have screen recordings, this feature will be a lifesaver for you. Here is how to use it.
Posted April 17, 2015 by Walker Rowe
Microsoft OneDrive gives you 1 TB of storage free (i.e., 1,000 GB). That is 200 times what Apple iCloud (5 GB) and 65 times what Google Drive (15 GB) give you for free. After that, you have to pay for additional storage.  To take advantage of OneDrive's storage space, just create a free Microsoft account at https://onedrive.live.com/.
Posted April 16, 2015 by Lê Hoàng
If you usually download study materials from the internet, you might occasionally come across a protected document which cannot be edited or copied. If you are lucky, the page hosting the document may contain the password which unlocks it. However, the chance of finding the correct password is rare since the person sharing the document […]
Posted April 10, 2015 by Walker Rowe
In certain situations, you might find that you need to recover manually from OneDrive sync errors with Word, Excel, or PowerPoint.  In another shorter post, I explain how to use the Microsoft Office Upload Center tool to view and diagnose sync issues, since that is normally how you are supposed to do it. However, these […]
Posted April 6, 2015 by Walker Rowe
Using your Microsoft Office app to edit a document creates problems when you edit the same document using Office 365 or Word 2013 and a communication delay also occurs when you upload your changes to OneDrive. This can happen when you lose your internet connection or your connection is slow. This tutorial explains why this issue […]
Posted April 1, 2015 by Walker Rowe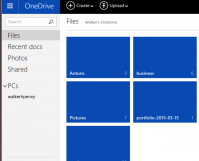 When you save a Word document or Excel Spreadsheet on OneDrive, there is a delay before that data gets uploaded from your PC. However, Micrcosoft hides the details of this from the PC user by making it appear as if the changes you have saved have been uploaded. This tutorial explains how this occurs and […]
Posted March 29, 2015 by Lê Hoàng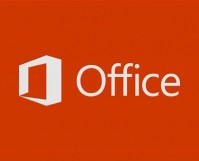 By default, whenever you launch either Word, Excel, or PowerPoint, the program greets you with a list of pre-configured document templates so that you can select and start working on a document right away. This feature can be helpful if you often use these templates. However, if you always start with a blank document, it […]
Posted March 13, 2015 by Lê Hoàng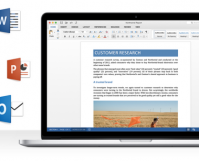 If your document contains confidential information that you want only certain people to see or edit, you can set passwords for the file so that it is completely safe from unauthorized access. In Word 2015, you can create up to two passwords: one for opening the file and the other for editing it. Continue reading […]
Posted March 13, 2015 by Walker Rowe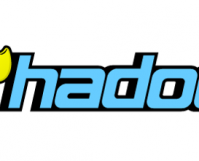 Many people talk about "Big Data" and analytics, yet few understand what it means. The term analytics basically refers to the application of math and statistics to data sets, and it is certainly not a new idea. However, certain aspects of it have changed over the past five years because of databases like Hadoop that make […]