Posted June 8, 2016 by Ashley Blood
Google Sheets allows you to protect cells or sheets so that certain users cannot edit them. This is a great tool to use if you have a spreadsheet that is used by many people and you want to prevent them from accidentally deleting or typing over complicated formulas or valuable data. Use the steps in this […]
Posted May 22, 2016 by Ashley Blood
I recently worked on a spreadsheet with a table that was populated using the filter function. This meant that I did not know how many rows would be included in my table: It would dynamically update as the source data changed. I wanted to apply some formatting to the table so that it would look better […]
Posted May 14, 2016 by Ashley Blood
You can use Google Sheets DMAX function to find the maximum value in a range based on some criteria. For example, if you have a table of data with outstanding payments you are owed from each of your clients, you can use DMAX to find the oldest of the outstanding payments for each client.
Posted May 12, 2016 by Ashley Blood
I was working in Google Sheets creating a dashboard that summarized data in another sheet. Specifically, I was trying to make a table that showed a list of each client that owed money. I tried to do this with a pivot table, but for some mysterious reason, pivot tables in Google Sheets do not automatically […]
Posted May 11, 2016 by Ashley Blood
The Unique function in Google Sheets makes it simple to create a list of only unique values from another list. One of the most useful aspects of the Unique function is that you type the formula into one cell, and it will fill in the cells beneath it with all the unique values in the […]
Posted April 19, 2016 by Lê Hoàng
If you always save your uploaded videos into different playlists, you can follow custom rules to configure YouTube to add videos to playlists automatically. This feature can save you a lot of time, and your videos are always organized.
Posted April 3, 2016 by Lê Hoàng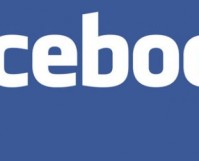 If you are managing large Facebook pages, it is recommended that you download all your Facebook page data regularly to avoid losing photos, videos, posts, and status updates, in case someone tries to hack your account and erase the data. Unfortunately, this still happens often even though Facebook offers reasonably strong protection for accounts. Continue […]
Posted April 1, 2016 by Ashley Blood
Google Sheets is a free alternative to Microsoft Excel that has a mobile and web version. Sheets does not have the full range of capabilities of Excel, but it works well with the touch interface of a mobile phone. Although I would not use Sheets to manage large data sets or do any serious computation, […]
Posted March 26, 2016 by Ashley Blood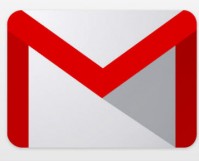 I belong to a large email group for my extended family. While the group is great for getting news from all my relatives, I occasionally get caught in a never-ending conversation about something I do not want to see such as a Halloween party that I will not be able to attend. My phone keeps […]
Posted March 17, 2016 by Ashley Blood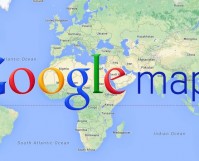 We have long been able to get directions to multiple destinations at once using Google Maps on our computers, but the mobile version has limited users to one destination at a time until recently. Newer versions of the Google Maps app allow users to add a stop to their navigation. Unfortunately, we are currently limited […]
Posted March 16, 2016 by Ashley Blood
Browser extensions, sometimes known as "add-ons," integrate with your web browser to give you additional features and integrate with services you use. Extensions can block advertisements, let you record your screen, add pages straight to your Evernote or Pintrest account, block time-wasting websites, tell you when an item you are shopping for is cheaper on […]
Posted March 14, 2016 by Ashley Blood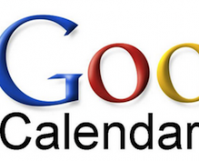 Google offers a wide range of calendars from national and religious holidays to international sports schedules to phases of the moon. Let's take a look.