Posted February 19, 2018 by Leomar Umpad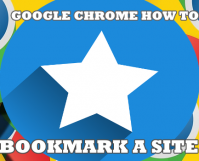 A bookmark, when talking about web browsing and the internet, is a feature that allows your browser to remember a website so you can easily remember and check it later. Bookmarks serve as favorite lists for all the site you are interested in. Most modern web browsers, including their mobile versions, offer the bookmarking feature. […]
Posted February 18, 2018 by Beejay Adoghe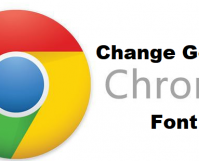 Hello chrome user, are you dissatisfied with your chrome font? Are you tired of seeing the same font over and over?Or perhaps you love to explore and make sure things fit your taste. Well, you have nothing to worry about because shortly we will show you how to change google chrome font. After reading this article […]
Posted February 18, 2018 by Leomar Umpad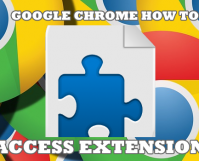 Google Chrome Extensions allows additional functionalities to Google Chrome. Extensions make your web browsing easier and better. Some Chrome Extensions are designed to help you become more productive. This article will teach you how to access Extensions in Google Chrome.
Posted February 17, 2018 by Beejay Adoghe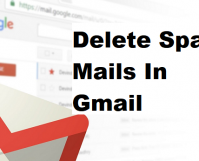 Hi there user, Welcome to yet another amazing article in our cookbook filled with amazing tech-recipes, today I am specifically going to teach you how to delete spam emails in Gmail. First, we need to understand what Gmail is. Gmail, also known as google mail is actually a free advertising-supported email service developed by Google that helps users to perform certain Email […]
Posted February 6, 2018 by Beejay Adoghe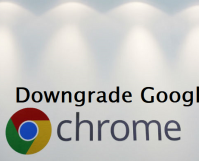 Google Chrome has been one of the best and fastest browsers in this era. Google promised to release more modern version for their browser for every six weeks with the addition of new elements. Google Chrome team provides modern-day applied sciences, performance tweaks to their browser for every latest release. However, sometimes, for one reason […]
Posted January 27, 2018 by Beejay Adoghe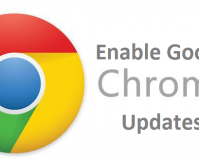 Hello everyone! Here's another article that relates to Google Chrome. You know why I love this browser? It is because of its extended features. Speed is one of its amazing features coupled with others. This post, however, is not going to tell you about the many features of Google Chrome. In a bit, I will […]
Posted January 25, 2018 by Beejay Adoghe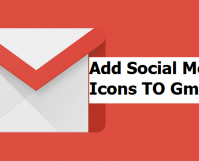 Hello readers! Have you been looking for a way to add social media icons to Gmail signature? The solution is here. Having social media icons in your email signature is a clever method of linking to your Twitter, Facebook, and LinkedIn profiles. But how do you add these icons to your own signature in Gmail? This […]
Posted January 24, 2018 by Beejay Adoghe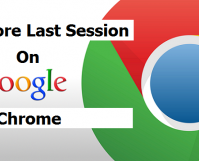 Hello readers! Have you accidentally quit your Google Chrome browser? Did your PC shutdown while you were browsing? There's a way you can fix this. This post will teach you how to restore last session on Google Chrome.
Posted January 16, 2018 by Beejay Adoghe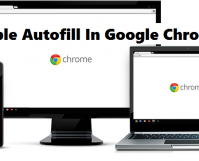 Hello loyal readers! I came across a question on the internet where people are asking about "how to enable autofill in google chrome". This article is going to explain how you can permit Autofill, which is a function on all browsers that fills out the whole types/input similar to those who ask for delivery or […]
Posted January 15, 2018 by Beejay Adoghe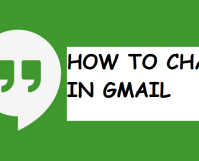 Hello everyone ! Do you love your Gmail profile but do not continually wish to make an effort to write down a long Email when you're getting in touch with someone? Why not try Gmail's built-in chat features, which enables you to immediately strike up conversations along with your contacts, making them ultimate for short […]
Posted January 14, 2018 by Beejay Adoghe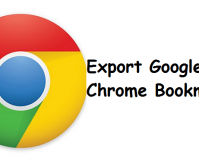 Hello everyone! This Tech-Recipe is based on how to export Google Chrome bookmarks as a file. After exporting you can add your Chrome bookmark to any browser by means of importing the bookmarks file. Currently, it's only viable to export your bookmarks from the computer version of the Chrome browser and not from the phone […]
Posted January 9, 2018 by Beejay Adoghe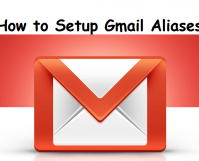 Hello Everyone! (practically everyone) makes use of Gmail. Some people best use Gmail. An inbox can rapidly suppose like everlasting pandemonium, with work, personal, and some other messages all flooding into the identical place (one email). You can set an Alias and use Gmail to send from your other Email addresses. Cool right?