Posted November 10, 2017 by Beejay Adoghe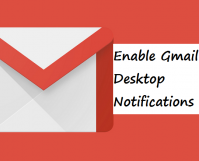 If you are frequent with Gmail you should know that when using your PC to access Gmail, it doesn't notify you when you have a new Email. But not to worry. This post will teach you how to enable Gmail desktop notification.
Posted November 6, 2017 by Leomar Umpad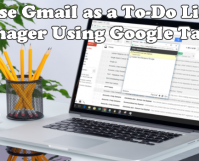 It is no longer a secret that Gmail is one big productivity app. Aside from the expected email feature, Gmail has a lot of other useful features that can help boost your productivity. One of them is the Google Tasks. You can use Google Tasks to keep track and manage your to-do lists. The feature […]
Posted October 30, 2017 by Beejay Adoghe
This is a post dedicated to teaching you how you can Change Gmail password with ease. Doesn't matter if you are using an Android, IOS or Windows device, the steps in this article are guaranteed to help you change Gmail password.
Posted October 29, 2017 by Leomar Umpad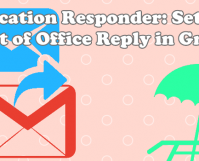 You can set up Gmail to automatically reply to people to let them know that you are on vacation. Gmail's Vacation Responder feature will send a pre-made auto-reply to your contacts to notify them that you may not be able to get to their emails until your vacation is over. Use this article to guide […]
Posted October 22, 2017 by Beejay Adoghe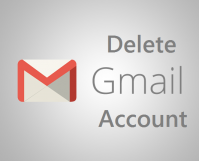 Hey there, are you wondering how you can delete Gmail account? if the answer to that question is yes then this article is strictly for you. It is actually easy and possible to delete Gmail account permanently, but before you come to an ultimate decision that you don't want to use your Gmail account anymore, you […]
Posted September 24, 2017 by Leomar Umpad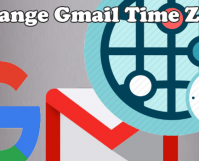 By default, Google uses the time zone of your current location. All Google services will be using the same time zone including Gmail. The time zone of your account can be changed to your preference. The changing of time zone can be handy if you want to organize events and meetings This article will discuss […]
Posted September 20, 2017 by Leomar Umpad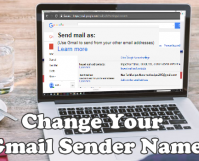 Communication has dramatically and drastically changed. Communication is better and faster through instant messaging and email. The suspense-filled days of waiting for the snail mail to arrive are long gone. Now, everything is instant and in real-time. You can choose any name that you want to reflect as the sender. This tutorial will discuss how […]
Posted September 3, 2017 by Leomar Umpad
Gmail is a free mail service provided by Google to all its users. Like regular emails, Google allows users to add attachments to Gmail. Attachments can be document files, pictures, videos, compressed files, and other general file formats. Gmails lets users send up to 25 MB in total attachments size in each email. If your […]