Posted April 12, 2015 by Vishwanath Dalvi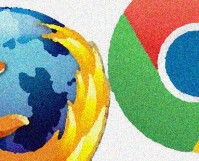 While browsing the web with Google Chrome or Mozilla Firefox, many users have experienced latency issues and have complained about videos and web pages loading slowly. The best solution to this problem is to disable the hardware acceleration setting which is available in the three major browsers: Mozilla Firefox, Internet Explorer, and Google Chrome.
Posted January 22, 2015 by Vishwanath Dalvi
Google Chrome is currently the reigning champ of the web browser war, but it is not optimally pre-configured. Follow the steps in this tutorial to use Chrome's expanded settings to power up the performance and increase the degree of security.
Posted September 12, 2014 by Vishwanath Dalvi
Google has released Chrome 37 for Linux, Mac, and Windows. This new version of Chrome is updated with improved font rendering on web pages with DirectWrite support on Windows OS. With DirectWrite, we can expect improvements in performance and better-looking text, without requiring any changes from web programmers. However, some users have complained that after […]
Posted September 5, 2014 by Vishwanath Dalvi
Google recently released the 64-bit version of Google Chrome. This new version for Windows promises better speed, security and stability than Chrome's 32-bit version. Since most Windows users are running a 64-bit operating system, the 64-bit version of Google Chrome can take full advantage of this configuration to give better speed and performance metrics. When […]
Posted July 15, 2014 by Vishwanath Dalvi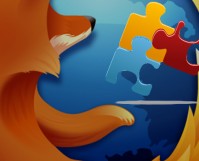 With Mozilla Firefox 23 and later releases, the options Disable Javascript and Load Images Automatically have been officially removed from the main menu user interface. In previous versions of Firefox, users could turn off the Load Images Automatically option in order to minimize their internet bandwidth usage. Now, with the release of Mozilla Firefox 23 […]
Posted May 2, 2014 by Vishwanath Dalvi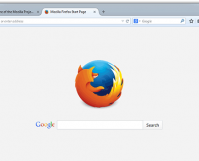 While working with a web application project, I wanted to test how my website would render if JavaScript were disabled in Mozilla Firefox. I soon found that the option to turn it off is no longer available on the primary interface. Read on to find out how I solved this issue.
Posted March 19, 2014 by Lê Hoàng
Using the Save passwords feature in Google Chrome can save you time because the browser will automatically complete the log-in information for the websites you visit. However, using this feature also puts the passwords of your accounts in danger because anyone who can access the browser's settings page can see your passwords in plain text. […]
Posted March 17, 2014 by Jimmy Selix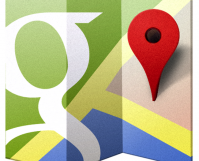 Google just recently upgraded it's Google Maps interface for users who use the browser version. Like any new design changes, some features from the old Google Maps did not make into the new Maps interface. For those who use such features or just prefer the older layout, we'll go over how to revert back to our classic Google Maps interface.
Posted February 9, 2014 by Lê Hoàng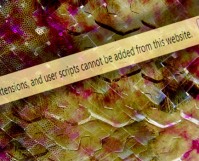 If you download a Chrome extension outside of the Web Store, you will notice that Chrome will prevent you from adding it to the browser. Luckily, there is a solution to this problem.
Posted November 10, 2013 by Vishwanath Dalvi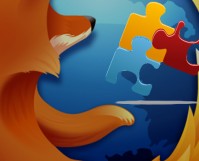 If you find that your Mozilla Firefox browser is running too slowly, there could be many possible reasons behind this. However, one of the most common is that the add-ons installed with Firefox are using too much memory. You can determine which of your add-ons are inhibiting the performance of Firefox using this technique.