Posted September 23, 2017 by Beejay Adoghe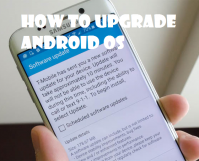 Is your current Android operating system not up to par with what or how you see your friends and colleagues smart device perform?  has your device become so annoyingly slow, with frequent freezes and restarts that you nearly crumble into tears when you make even the simplest tasks?
Posted September 21, 2017 by Beejay Adoghe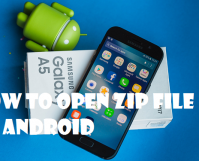 After reading this article, you are going to have no hard time in opening zip files on Android devices.
Posted September 20, 2017 by Beejay Adoghe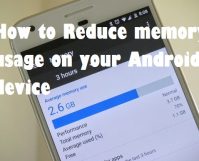 Isn't it wonderful to just play around with your Android device? Taking photos, downloading songs, videos and games as many times as possible can be so much fun until you receive that familiar notification that reads thus; "…sorry you have insufficient storage space on your device, please delete some files." A message like this can […]
Posted September 19, 2017 by Beejay Adoghe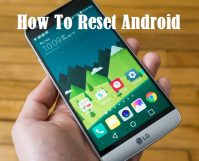 Hello there and welcome to yet another amazing article on your cookbook for tech tutorials. Today I will show you well-detailed steps that you can use to reset android devices. If followed correctly these steps should work on all Android devices.
Posted September 3, 2017 by Leomar Umpad
Gmail is a free mail service provided by Google to all its users. Like regular emails, Google allows users to add attachments to Gmail. Attachments can be document files, pictures, videos, compressed files, and other general file formats. Gmails lets users send up to 25 MB in total attachments size in each email. If your […]
Posted September 1, 2017 by Leomar Umpad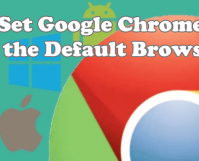 Chrome is a versatile, all around, and one of the most popular internet browsers to date. With its minimalist yet fast design and the numerous of plugins available free to download, Google Chrome is favored by many. Productivity buffs also love Chrome's feature to sync data between multiple devices using different operating systems. To make […]
Posted August 5, 2017 by Leomar Umpad
Play Store is Google's official app for downloading and installing apps on Android devices. However, Play Store is not the only source for Android apps. Other available app markets provide the same services as Google Play Store and offer Android Package Kit (APK) files. You can even manually download and install APK files on Android. […]
Posted July 21, 2017 by Leomar Umpad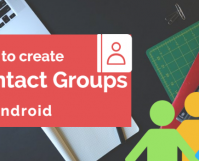 Contact Groups existed even before the advent of smartphones. For some users, the feature is a must because it allows them to send SMS to multiple contacts simultaneously. If you are a Samsung Galaxy phone user, you may be wondering why the ability to create a group of contacts is no longer available on your […]
Posted July 4, 2017 by Leomar Umpad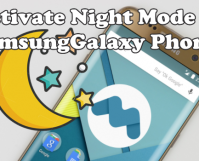 Studies show that at night blue light has negative effects on our health. This is because blue light is a trigger for our attention and causes a better reaction time. At night, when our bodies are expected to sleep and rest, exposure to blue light disrupts the body's natural recovery rhythm. Blue light is usually […]
Posted June 25, 2017 by Leomar Umpad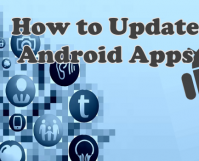 From time to time, app developers will release app updates for a variety reasons. Some updates are optional while some will force users to update before using the app. This tutorial contains what you need to know about app updates, why you need to update your apps to the latest version, and how to update […]
Posted June 7, 2017 by Leomar Umpad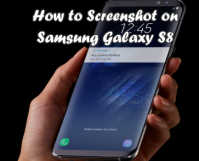 The Galaxy S8 is Samsung's most anticipated phone for 2017. S8 is the first Samsung Galaxy phone not to have a physical Home button, creating an almost bezel-to-bezel display. The larger, sexier screen makes the phone eye candy – a gorgeous device that had everyone talking at its launch. However, for those who regularly use […]
Posted June 3, 2017 by Leomar Umpad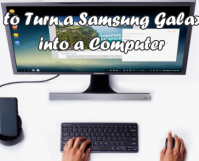 The Samsung Galaxy S8 is Samsung's first phone to support a monitor, mouse, and keyboard. Basically, your Galaxy S8 acts as a central processing unit (CPU) that accepts input from a mouse and keyboard and projects the output onto a screen through a monitor. Think of the Galaxy S8 as the combination of a phone […]