Posted September 28, 2010 by Rob Rogers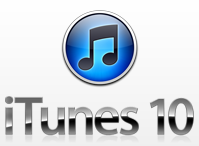 If you don't use the iTunes social network, Ping, then these dropdown buttons are both pointless and annoying. Disabling Ping doesn't remove them but here's how to get rid of them.
Posted September 28, 2010 by David Kirk
iTunes versions 8 and 9 contained a genius sidebar that displayed related music in the iTunes store. With iTunes version 10, this sidebar has been replaced with the Ping sidebar. Here is how to hide (or show) the sidebars related to these features.
Posted September 7, 2010 by Jimmy S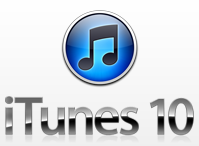 This recipe will explain how to use iTune's Automatically Add to iTunes feature.  This is an often overlooked and unknown feature in iTunes that lets you have iTunes automatically add music, movies, tv shows to your library.  There are a few quirks but we'll outline those too.
Posted September 4, 2010 by Lê Hoàng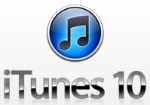 With the new Itunes 10, Apple has included a new social music network called Ping. The problem is it currently supports only 23 countries. Many users from all over the world are blocked from using the Ping service! These directions will allow users to enable Ping even in unsupported or blocked locations.
Posted September 2, 2010 by Lê Hoàng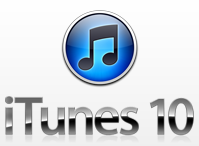 iTunes just got a new icon. If you prefer the old icon to the new one, here is how to change it back.
Posted September 1, 2010 by David Kirk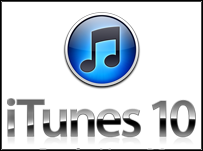 In iTunes 10, the album view defaults to showing the album artwork only for albums that contain more than five songs. If you want to see album art for every song, these directions will show you how to do it.
Posted September 1, 2010 by David Kirk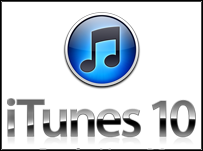 iTunes 10 has a different user interface. Many people want to know how to change the size of the displayed album artwork. This tutorial shows how to either decrease or increase of size of album art that is displayed within iTunes 10.
Posted July 23, 2010 by Jimmy S
This recipe will explain how to setup your iPad or iPhone to use Gmail as an Exchange Account and in turn allow you to sync your Google Calendar, Gmail Email and Contacts to Google over Exchange (Push email).  Google has been gracious enough to allow full Exchange and Push support for the iPad and iPhone.
Posted December 15, 2009 by Rob Rogers
If you try to install the Zune software on a machine running Windows Server 2008 or Windows Server 2008 R2, you will soon find out that it is an unsupported operating system. There's a simple way around this.
Posted November 24, 2009 by Jimmy S
Microsoft's Zune software is a very good media player and the latest 4.0 update really adds some nice features. However, as with most Microsoft products, the Zune installer will check to see if your Windows Updates are enabled and then continue installing. This check prevents corporate or offline users the ability to install the new Zune 4.0 software. Most corporate networks have policies setup to PREVENT Windows Updates from running since updates can break corporate/enterprise setups.
Posted September 30, 2009 by Rob Rogers
The Zune HD comes with its own web browser for surfing the internet when the device is connected to a wireless network. The fullscreen browser is based on Internet Explorer Mobile 6 and offers multitouch functionality. Here are some tips for using your Zune HD for surfing the web.
Posted September 28, 2009 by Rob Rogers
If your Zune HD is frequently having issues or coughing up nasty errors, it may need the firmware reinstalled. By using this method, you can reinstall the firmware without deleting your current content.