Posted February 23, 2014 by Lê Hoàng
If you usually use your Wacom tablet in combination with the keyboard to work on your desktop computer, you can take advantage of the extra keys on the tablet and the buttons on the pen to perform quick tasks and minimize the need to switch between the tablet and the keyboard. This tutorial will show […]
Posted February 7, 2014 by Lê Hoàng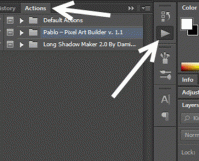 Because Photoshop actions can be used to archive a desired image effect quickly, they are created and shared on the internet to help people save their time when editing a photo. If you have just downloaded a Photoshop actions file, follow the steps in this tutorial to import it to the program.
Posted January 31, 2014 by Chris Luongo
Pick out colors from a photograph and store them in a custom color swatch. The follow techniques work in both Adobe Photoshop CS6 and CC
Posted November 7, 2013 by Hariharan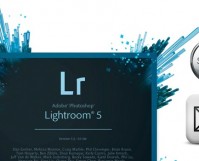 Owning a digital camera can allow anyone to take great photos. However, one of the cons of using a digital camera is that we can easily forget how many clicks we have made on a single photo shoot. Using the following techniques in Lightroom, we can pick out and share only our best photographs.
Posted September 24, 2013 by Hariharan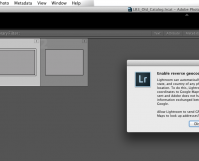 Many of us having been using Lightroom through multiple versions now. Merging version 2, 3, or 4 Lightroom catalogs into the latest version of Lightroom can be accomplished through the following steps. Instructions provided will work for both Windows and Mac systems.
Posted May 9, 2013 by Lê Hoàng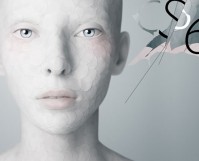 Pixel art graphics are often very small in size. When you try to scale an image up, it often comes out blurry and unusable. This tutorial will show you how to properly resize pixel art files to any size you want, without losing the quality of the file.
Posted April 25, 2013 by Lê Hoàng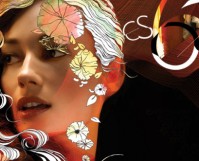 By default, Illustrator always displays a thumbnail for each layer to help the user manage the layers more effectively. However, the thumbnail size of the layer may be too small to see. This tutorial will help you increase the size of the thumbnail to your desired size.
Posted April 5, 2013 by Alex Bahdanovich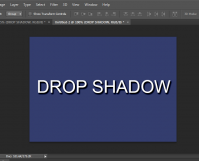 The drop shadow is a simple way to create very noticeable depth on objects in your project. This tutorial will show you how to apply it effectively. Your elements will stand out whether you are working with image layers or blocks of text.
Posted March 18, 2013 by Alex Bahdanovich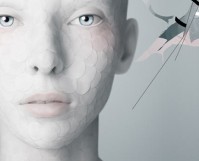 Tweaking how the eyes look is one of the most commonly requested Photoshop manipulations. A gentle color nudge is frequently required to reproduce the natural beauty that is lost from the photography process. Alternatively, you may wish to radically change the eye color for effect.
Posted March 4, 2013 by Alex Bahdanovich
This Photoshop tech-recipes tutorial will cover the easiest way of creating a denim background and then "stitching" your text over it.