Posted June 14, 2015 by Vishwanath Dalvi
The most interesting part of my job is performance tuning and optimization in T-SQL. The heart of performance tuning in an SQL server is proper and usable indexing on tables through the use of Sargable queries.
Posted June 2, 2015 by Vishwanath Dalvi
Most of the time in real life, we try to find the top three scores in a class, the top five runners in a marathon, or the top 10 goals of the month. SQL server has a feature to select the TOP n records from a table.
Posted May 28, 2015 by Vishwanath Dalvi
SQL language is divided into four types of primary language statements: DML, DDL, DCL and TCL. Using these statements, we can define the structure of a database by creating and altering database objects, and we can manipulate data in a table through updates or deletions. We also can control which user can read/write data or […]
Posted May 27, 2015 by Vishwanath Dalvi
Alter Table is a DDL (Data Definition Language) statement which is used to add, drop, or alter existing columns. With this statement, you can also rename a table or column and make constraints. Using a table as an example, this tutorial demonstrates alter table statements with syntax.
Posted April 7, 2015 by Vishwanath Dalvi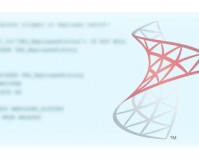 A replace function in SQL Server is used to replace single or multiple characters with another single or multiple-character string.
Posted April 4, 2015 by Vishwanath Dalvi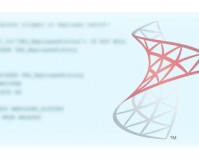 SQL Server backup and restore operations are closely associated with recovery models. Recovery models are ways to manage how transactions are logged, whether or not the transaction log allows and requires backups, and what types of restore operations are possible. Recovery models helps us to bring back and preserve a database after any unexpected failure […]
Posted March 31, 2015 by Vishwanath Dalvi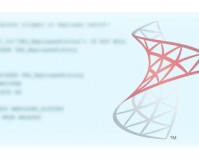 By default, SQL server has added some limitations. For instance, changing data types in design mode, adding a column in the middle of two existing columns, and changing the null-ability of an existing column are not permitted to change from design mode in SQL server management studio (SSMS) because they require a table to be […]
Posted March 2, 2015 by Vishwanath Dalvi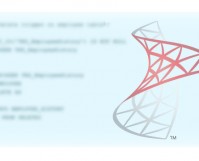 As the number of stored procedures increases in a database, the burden of managing those stored procedures increases, too. On a production database, thousands of procedures are executed daily, so you are required to know why a stored procedure failed at a certain time. This can be done by implementing error logging and reporting within […]
Posted August 22, 2014 by Vishwanath Dalvi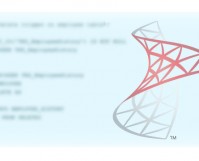 We cannot predict values for most future data points while working with database systems. For example, tables used for customer information often have a mobile number column. It is possible that a customer does not hold a mobile number, or for reasons of privacy, he does not want to share his mobile number. In such […]
Posted August 20, 2014 by Vishwanath Dalvi
There are various times when we need to find duplicate records in SQL Server. It is possible to find duplicates using DISTINCT, ROW NUMBER as well as the GROUP BY approach.