Posted December 23, 2017 by Leomar Umpad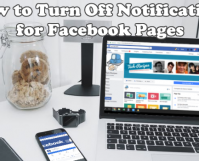 Facebook Notifications are great and all but receiving hundreds of notifications for an hour can be annoying. There is a high chance that you might miss a few critical information due to the constant bombardments of notifications. This article will help you turn off Facebook page notifications for a clutter-free Facebook experience.
Posted December 21, 2017 by Leomar Umpad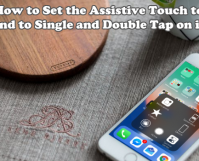 The Assistive Touch is indeed a great tool installed on your iPhone. It is the best way to set alternative keys in one, quick and easy to access tool. The most commonly used key that this function replaced is the Home button. But that is not all, aside from its ability to customize the Top […]
Posted December 19, 2017 by Leomar Umpad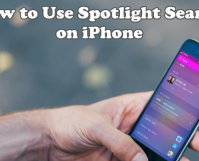 If you are searching for something, tapping the Safari app or your preferred internet browser is usually the first thing you will do. Though it may be the most obvious thing to do, Apple has an alternative search feature called Spotlight Search that allows you to search contents on your phone and the internet. This […]
Posted December 17, 2017 by Leomar Umpad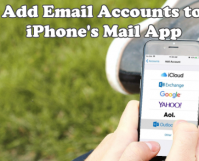 Nowadays, e-mail or electronic mail address is a must especially if you are setting up a social media account. Also, businesses mostly communicate through this mean. Thus, many of us are using not only one account but also multiple accounts for different purposes.
Posted December 13, 2017 by Leomar Umpad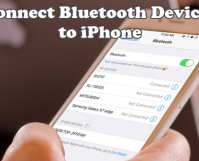 Connect any Bluetooth accessory to iPhone and enjoy the wireless connection. If you have a Bluetooth speaker or headset that you want to connect to your device, then this article is for you.
Posted December 12, 2017 by Leomar Umpad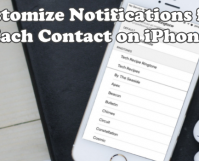 Are you too busy accommodating all your incoming calls and answer all text messages? Would you like to customize notifications for each contact on iPhone for each contact so you can only respond from the preferred contacts on your phone? You can do that even without taking a look at your phone's screen by checking […]
Posted December 11, 2017 by Leomar Umpad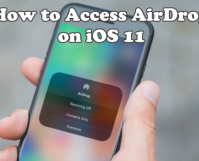 For those iPhone users that recently updated their IOS version into IOS 11, are you wondering where did the Airdrop go? In the older version, the AirDrop feature is readily available in the Control Center but with the recent update in the operating system, the Airdrop was removed from the main interface of the said […]
Posted December 8, 2017 by Leomar Umpad
The Gmail app in itself is already one powerful and useful tool. What most users do not know is that the Gmail app also works as a mail client. To top it off, Gmail app supports other email accounts aside from those that are from Google. Yahoo!, and other personal and corporate mail accounts can […]
Posted December 6, 2017 by Leomar Umpad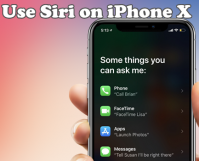 With the removal of the Home button on Apple's 10th-anniversary phone, there is now a new and intuitive way of accessing Siri on the iPhone X. The Side button (previously termed as the Power/Lock button) is now the go-to key if you want to access Siri. This article will guide you on using Siri on […]
Posted December 4, 2017 by Leomar Umpad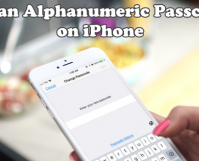 Every smartphone requires a password or passcode for security purposes. It is recommended to use an alphanumeric passcode as it is more secure than the usual 4-digit passcode. An alphanumeric passcode is consist of mixed numbers, letters, and sometimes punctuation making it a strong passcode.
Posted November 30, 2017 by Leomar Umpad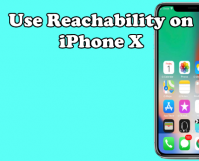 Use Reachability on iPhone X to pull down your device's screen so you can comfortably use your phone with a single hand. Reachability allows the icons on the upper part of the screen to temporarily slide down so you can easily reach them. Older iPhone models require the Home button to activate Reachability. Since the […]
Posted November 30, 2017 by Leomar Umpad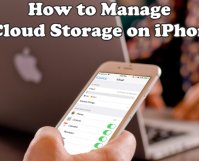 The iCloud Storage is a great way to store your iPhone's data. Aside from the cloud storage, you can access your data on all Apple devices. Using your Apple ID, log in to the iCloud website and gain access to saved photos, videos or any files on your iCloud drive. This article will discuss how […]