The 'Apple iPhone' Archives
Posted November 25, 2017 by Leomar Umpad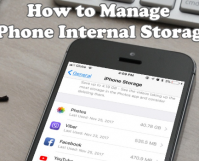 Learn how to clear up space, delete data, and know what's eating up your phone's memory. All the things you need to know to manage iPhone internal storage are here.
Posted November 24, 2017 by Leomar Umpad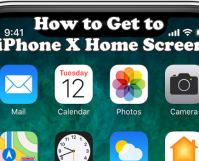 It is already a known fact that the iPhone X does not have a Home button. So how do you get to the Home screen? It is so easy, simple, and fast that you can forget and not think about the missing Home button. This article will teach you how to get to the Home […]
Posted November 23, 2017 by Leomar Umpad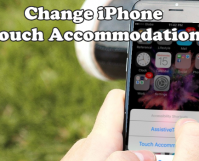 If you are having issues with using your iPhone's touchscreen, you can adjust how your device respond to touches. You can use the Touch Accommodations feature on your iPhone to adjust and change how your iPhone respond to touches on the touchscreen. Learn how to change the iPhone Touch Accommodations in this article.
Posted November 22, 2017 by Leomar Umpad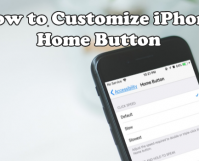 Unlike other smartphones, the iPhone has only one button – that's the Home button. The Home button has several functions for different types of click. Click it once, and it brings you to your Home Screen. Press it twice to let you multitask. Click on the button for three times, and it will give you […]
Posted November 21, 2017 by Leomar Umpad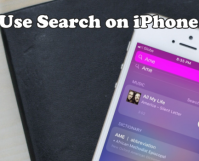 Learn how to use Search on iPhone to quickly search or items on your iPhone and the web! Previously called the Spotlight Search, Search uses Siri's power to search for anything from your phone contacts to the best place to eat in your locale. This article will discuss how to maximize the use of Search […]
Posted November 15, 2017 by Leomar Umpad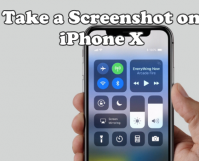 Since Apple has ditched the Home button on their latest iPhone device, taking a screenshot on iPhone X has changed by a bit. Here's how to take one.
Posted November 14, 2017 by Leomar Umpad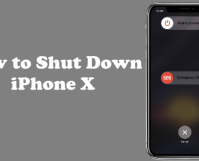 Restarting, rebooting, and power cycling are some of the common terms people use when they refer to a device being turned off and then turned on again. For most of the time, turning on and off a device is intuitive leaning to the side of basic. The process usually involves either pressing or holding the […]
Posted November 13, 2017 by Leomar Umpad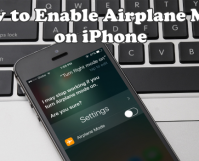 Airplane Mode or also known as Flight mode allows you to block your phone's signal. Thus, incoming and outgoing services that need signal reception won't be possible. It will affect your cellular data as well. Yet, there are some instances that airplane mode is necessary. As it was named for, the best scenario would be […]
Posted November 12, 2017 by Leomar Umpad
Learn how to change the date, time, and timezone on your iPhone. This article teaches you how to change the date and time on iPhone.
Posted November 11, 2017 by Leomar Umpad
Do you often allow other people to use your iPhone? Do you always find your kids browsing, swiping and sometimes deleting important files on your iPhone? Are you tired restraining them not to open anything aside from their favorite app on your phone? Here is good news. It's now available on iPhone. The strictly use-one-app […]
Posted November 10, 2017 by Leomar Umpad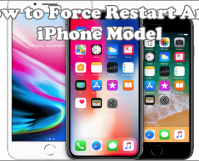 If you experience a frozen and unresponsive iPhone, doing a force restart might fix the issue. This article will teach you how to force restart any iPhone model. From the latest iPhone X to the older iPhone models, we got you covered.
Posted November 9, 2017 by Leomar Umpad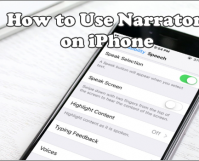 Are you having a hard time typing a single text on your iPhone? Not really sure if you typed the correct letters? Do you have a poor eyesight? If you answer all the questions with a "Yes", we've got you a solution.