CMD: Display Command Line History in Windows
This quick tech-recipe will save you loads of time while working from the command prompt. This works in all versions of Windows.

I use this hint almost everyday. Command prompt junkies can't do without it. Anytime you have a command console open, windows remembers your commands you have used in that open window.
Pressing F7 will display any previous commands used during that session. You can then just highlight the command and press ENTER to redo that command.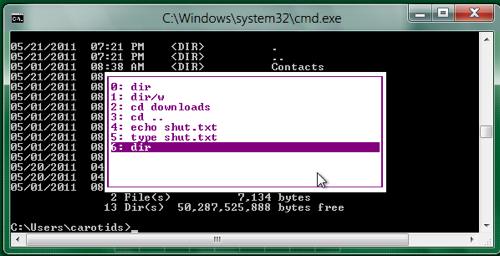 The up and down arrows will also display previous commands as well; however, the F7 trick displays them all at once for quick pickings. This has worked since the days of NT and continues to work on Windows 7 and Windows 8 systems.
The Conversation
Follow the reactions below and share your own thoughts.