Firefox: Prevent Automatic Image Resizing and View Actual Size
Firefox will attempt to resize images automatically. I don't particularly like it, so here is how to revert to the previous style of image handling. Post is updated as this continues to work in Firefox 2, Firefox 3, and Firefox version 4.
I want to see graphics actual size. Please don't resize unless I ask you to. Here is how to disable Firefox's automatic resizing of images.
1. Open Firefox
2. In the address bar enter: about:config
3. Copy and paste this into the filter line…
browser.enable_automatic_image_resizing
4. Double click the preference to change the value from true to false
Example in Firefox 2:

Example in Firefox 4: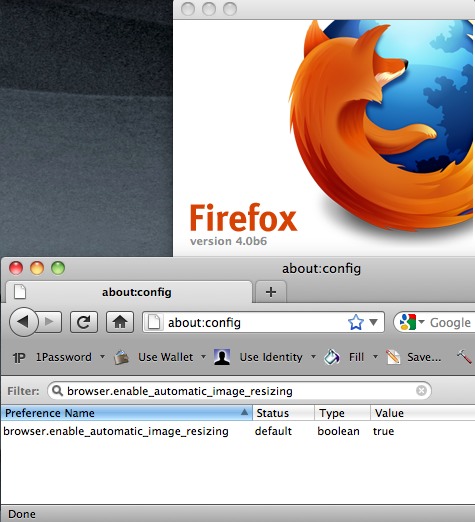 The Conversation
Follow the reactions below and share your own thoughts.