Erase Google Toolbar History
This clears your google search history in the toolbar and in the toolbar only. Erase your tracks.
A commonly asked question is how one erases the search history from the google toolbar. This method will delete the search history from the google toolbar only. You must erase your browser search history through other methods.
This may appear slightly different in different browsers or different versions of the toolbar; however, the method should work in a similar fashion.
Type something in the Google Search box. You can click the clear search history link at the bottom of the drop box box that appears. Here's an example in the current version of Firefox: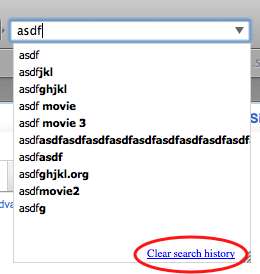 In this older version on IE6, you would click the clear history link.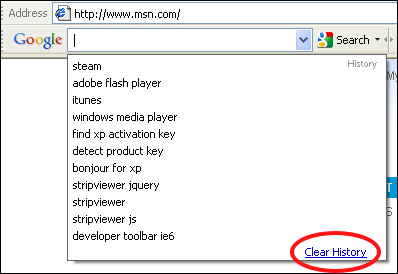 All of your previous searches will now be removed from the drop down box.
Clearing your toolbar history is different than clearing your browser memory. If you are looking for help there, the articles below may help.
Erasing IE's Browser History is a separate process entirely.
Erasing IE's AutoCompletion History is also a separate recipe.
The Conversation
Follow the reactions below and share your own thoughts.