Posted February 23, 2011 by David Kirk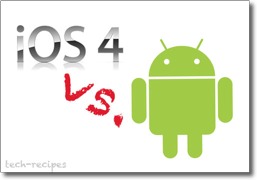 We geeks here at tech-recipes are constantly arguing about something or another. We have decided to post these internal debates for everybody to enjoy. One of most recent and lengthy discussions was exploring which mobile OS was the best — iOS or Android.
Posted September 4, 2008 by David Kirk
If you need to delete a specific cookie but don't want to remove all of them, you can access the Cookies list and remove them one-by-one. This is helpful if you are having problems with a cookie driven site or are developing a page that utilizes cookies.
Posted September 6, 2007 by Jimmy S
This recipe will explain how to make a bootable USB Drive or Flash Memory card. Your motherboard/computer will need to support such options and also note that this may not work with ALL usb drives or memory cards. We will be using PE Builder, HP's USB Drive format tool, and Windows Server 2003 SP1 to […]
Posted May 17, 2018 by Leomar Umpad
You can use your Android phone to record incoming and outgoing calls. There are different reasons why people record voice calls. Regardless of your reason, this article will teach you how to automatically record calls in Android.
Posted May 14, 2018 by Leomar Umpad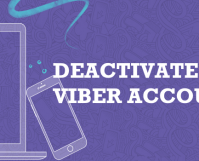 If you want to get off the grid and just want to stay out of social media, one of the things that you should do is to deactivate your social media accounts. This article will discuss all the things you need to know on deactivating your Viber account.
Posted May 6, 2018 by Leomar Umpad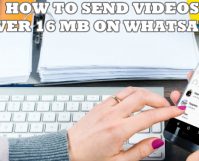 WhatsApp allows multimedia file sharing so you can easily transfer files such as videos to your friends. To keep their servers in good shape, WhatsApp needs to limit the size of the files sent to 16 MB. Files that are more than 16 MB cannot be shared over Whatsapp. The good news is that we […]
Posted April 20, 2018 by Leomar Umpad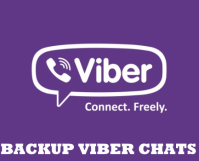 Do you have some Viber messages that are just too important to you? Then we have good news. Viber allows users to back up their messages so they can be accessed and restored anytime to any device. This article will show you how to easily backup Viber messages.
Posted April 20, 2018 by Sheraz Ali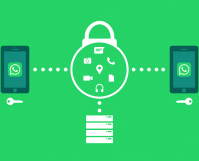 Do you want to get rid of the visual clutter in your gallery and finally stop Whatsapp saving photos and videos? Well, you're not alone because many people are tired of Whatsapp's relentless autonomous behavior. Sometimes, it seems as if it has completely gone rogue. Maybe this is how it will feel when robots will take […]
Posted March 20, 2018 by Sheraz Ali
Developers are always finding ways to bring the Android experience to the Desktop. In the past few years, they have made quantum leaps in this endeavor. The google play store is a treasure trove of games, apps and so many other developmental miracles that even those who don't own an Android device want to benefit from […]
Posted February 28, 2018 by Sheraz Ali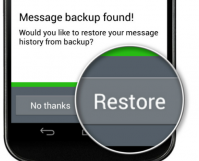 Whatsapp backup gives users the  option to backup their chat history and media files on google drive. This feature comes in handy when you have some important chats and files that you don't want to lose at any cost. They might be messages sent to a close friend, important documents, memorable images of a trip you recently went […]
Posted February 25, 2018 by Ajay Kumar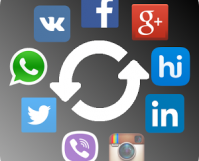 Technology is a crunch, isn't it!!! WhatsApp, Facebook and Instagram are three different Apps from the same house. I always keep checking each of them individually whenever I receive a notification and that is a tough job to switch to every app. It is quite hard to track all the applications on the mobile, sometimes […]
Posted November 28, 2017 by Beejay Adoghe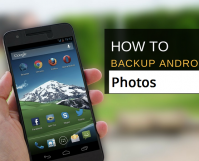 Hey there Android power user, it's another moment of learning something really fresh. Guess what, it's gonna be a tip of the season. In this article, you will learn how to backup photos on Android.